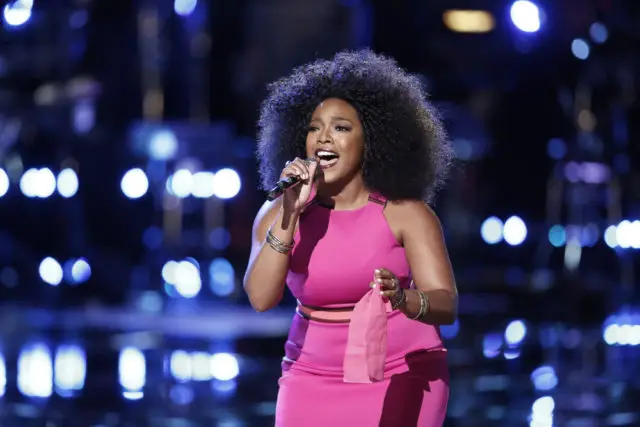 People magazine conducted a lengthy interview with Tamar Davis about her years-long friendship and professional relationship with Prince, who died on Thursday at age 57.
Tamar competed on season 10 of The Voice, which is currently airing on NBC. She was eliminated a few weeks ago during the live Playoff round. A member of Team Christina Aguilera, Tamar notably was part of the girl group Girls Tyme with Beyoncé and Kelly Rowland. In 2006, Tamar wrote a Grammy-nominated song with Prince called "Beautiful, Loved and Blessed," but she had known him for years.
Her mother worked on Prince's costumes. "He was like Uncle Prince to me," said Tamar. "He was the respectful, professional Uncle Prince, and then he would tell me things like 'You're my muse,' or he would be like 'Támar, keep performing. That's where your gift is going to shine the most.'"
The singer had no idea anything was amiss. "He looked well to me. He was laughing, he was joking like he always did," she said about the last time she saw him.
"The family is a family," she said about the close knit circle around the late legend. "This passing of him has given me the confidence to sing like never before … to trust in God-given gifts and everything that he saw in me."
At times, Tamar becomes VERY emotional speaking about her late mentor. "It still hasn't hit me yet that he's passed," said Tamar. "It's just mind-blowing. It's one of those things you never thought in a million years [would happen]."
Watch Tamar Davis' interview with People magazine right here.