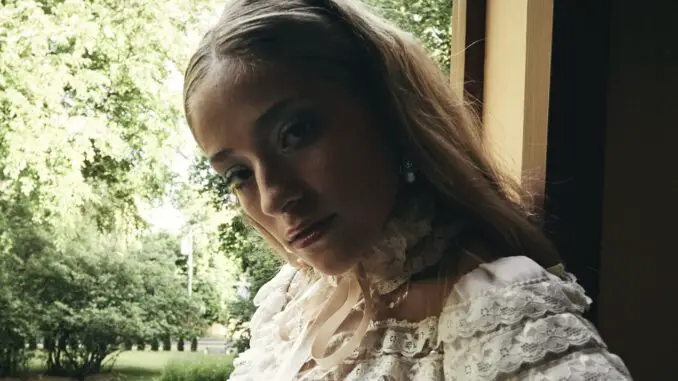 Brynn Cartelli dropped her ethereal, guitar-driven single "Girl Code." Written by the singer shortly after moving to New York City, the song describes the night she met her current boyfriend. Produced by Adam Argyle (Dua Lipa, James Bay), the track is out now on all streaming platforms.
"I can't help but write revealing songs about my life, 'Girl Code' is a spilled secret about one of my favorite nights in New York City so far," Brynn explained.
In June, Brynn announced the single with a video clip. "Here's the first video I took while writing GC on New Years Eve, very excited then and VERRRY excited now :)" Brynn wrote on Instagram. "It's something I've been wanting to write for awhile," she says in the video. Brynn had only sketched out a few lyrics at that point, but the song is clearly about encouraging a friend to pursue a boy, but then realizing you're into him too. Does a good friend break the "girl code"?
Brynn is out on tour supporting OneRepublic and Needtobreathe
In support of the new music, Brynn is currently on tour supporting OneRepublic and Needtobreathe. Her leg of dates runs throughout the U.S. before wrapping in Salt Lake City on Saturday, August 13. Previously, Brynn opened for both Kelly Clarkson and Maroon 5. Click this link for Tickets.
At age 15, Brynn was crowned the winner of Season 14 of NBC's The Voice (on Team Kelly Clarkson) and emerged as the youngest champion in the show's history. Afterwards, she garnered a nomination at the People's Choice Awards, and performed on the TODAY Show, Macy's Thanksgiving Day Parade, The Kelly Clarkson Show, and more. Her fan-favorite track "If I Could" – co-penned with Ben Abraham (Demi Lovato, Sara Bareilles) – has also amassed over 15M+ global streams to date.
In 2021 the singer released her debut EP Based on a True Story and "Gemini," her dreamy, first-released single of 2022 and music video directorial debut.
Brynn is currently in the studio working on her next project, slated for release later this year via Elektra Records.