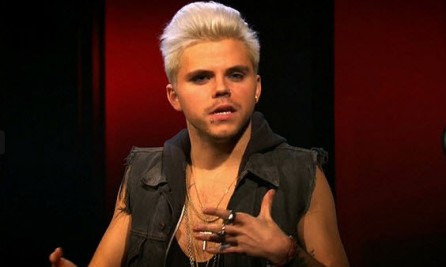 It's Week 2 of The Voice UK. Each of the three videos I'm posting here had all 4 coaches turn around for them. Unfortunately, the BBC doesn't post the coaches decisions, but I looked up the results online.
Actually, all 3 of these performers are interesting in their own way.
The show opened with an appearance by Heshima Thompson, an actor and singer who has appeared on the UK TV shows, East Enders and Holby City.   His cover of  Taio Cruz's "Dynamite" is pretty damn dancey.   He chooses Team will.i.am
http://youtu.be/MOJfdcpEwhA
Vince Kidd's rendition of "Like a Virgin" is so unusual, that it verges on being a joke audition. Except the dude can really sing. And Nigel Lythgoe thinks guys can't tackle Madonna songs. He chooses to join Team Jessie J
David Faulkner, a Welsh construction worker, is a blue eyed soul singer whose rendition of "Superstition" reminds me a little of Elliott Yamin. Before you groan, take a listen. He's good! He also got the pimp spot. He also chooses  Team Jesse J.