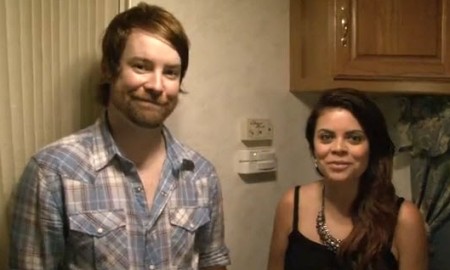 Get ready to mark your calenders, people! David Cook, will be appearing on American Idol on May 10 to premiere a brand new song.
The Season 7  Idol champ revealed the news in an interview with  MIX 105.1 radio after stepping off the stage at the Orlando Downtown Food and Wine Festival Saturday night.
He hopes to hit the road this summer after the song is released.
David has been watching American Idol.  He really liked Heejun. But his favorite right now is Elise Testone, whom he called "pretty badass." Indeed.
Check out the interview below.