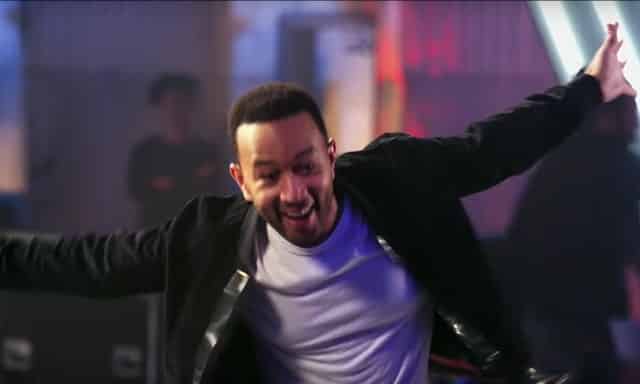 The Voice season 16 premiere is just around the corner! And promotion for the new season is just beginning to gear up, with special emphasis on brand new coach, Egot winner John Legend. The singer songwriter will join veterans Adam Levine, Blake Shelton and Kelly Clarkson on the panel. No doubt, the talented musician will be giving them all a run for their money.
See The Voice Season 16 Key Art Featuring New Coach John Legend
In this new promo, Adam, Blake and Kelly come upon a giant keyboard–like in the Tom Hanks movie Big–made to play with the feet. The trio think they are pretty cool tapping out "Lean on Me." That is, until the Legend comes along and shows them what's what!  Host Carson Daly gets his minute in the limelight–ya gotta wait for it.
The Voice season 16 premieres on NBC Monday February 25 at 8 pm. That's 4 weeks from today for fans who are counting!
https://youtu.be/ONRg8Aj3EJA