We're finally here! The Voice Season 15 LIVE Playoffs begin on Monday November 12. Here's how it will all go down:
The Top 24 contestants will perform on Monday. Yes, it's A LOT to get through in two hours, but the show has done it before. After overnight voting, the results will be revealed on Tuesday. As always, the Top 2 vote getters from each team will move on to the finals, with the coaches–Adam Levine, Kelly Clarkson, Jennifer Hudson and Blake Shelton–each choosing one team member to save.
BUT WAIT THERE'S MORE. Fifth coach, Kelsea Ballerini chose Ayanna Joni and Lynnea Moore,  two finalists from the digital series The Comeback Stage to compete for a 13th spot in the Live Finals. Kelsea chose the two contestants from a pool of six hopefuls who didn't turn a chair at the Blinds. The Comeback winner will be determined by the real time Instant Save vote during Tuesday's 1 hour results show. After, she'll  choose a team on which to compete. No waiting for chair turns!
In the meantime…Meet the Top 24 
Team Adam Levine

DeAndre Nico – 22 – Beaumont TX – Twitter – Instagram – A four chair turn, DeAndre's family lost everything, including their house in Hurricane Harvey. –  Blind Video Battle Video Knockout Video

Kameron Marlowe – 21 – Charlotte NC – Twitter – Instagram – This country singer quit school to help his mom after she had a back injury.  He performed "I Shot the Sheriff" at his Knockout to show his versatility. And that's when Team Adam swiped him from Team Adam. – Blind Video Battle Video Knockout Video

RADHA – 20 – Jersey City NJ – Twitter – Instagram – RADHA's parents emigrated to America from the Philippines. She is currently a  college student, but wants to take her career to the next level.  –  Blind Video Battle Video Knockout Video

Reagan Strange – 14 – Memphis TN – Twitter – Instagram – Young Reagan has been watching The Voice since she was a little girl. After performing at local fairs for two years, Reagan got the chance to sing the national anthem for 16,000 people at a Memphis Grizzlies game-  Blind Video Battle Video Knockout Video

Steve Memmolo – 35 – Milton MA – Twitter – Instagram – Blue-eyed soul singer, Steve gets teased for his likeness to actor Ben Affleck.  After a brain injury resulted in his dad's death, it spurred him to never waste a moment of life.  Blind Video Battle Video Knockout Video

Tyke James – 17 – Lale HI – Twitter – Instagram – Laid back teen surfer boy performs at taco trucks back home in Hawaii.   Blind Video Battle Video Knockout Video
Team Blake Shelton 

Chris Kroeze – 27 – Barron WI – Twitter – Instagram – A part time stay at home dad, Chris plays bars around the tiny Wisconsin town where he grew up and still lives with his family. He has extensively toured military bases overseas. Blake saved him after a Knockout against Michael Lee.   –  Blind Video Battle Video Knockout Video

Dave Fenley – 39 – Nashville TN – Twitter – Instagram – Dave made it to the America's Got Talent semi-finals a few years ago. He also performed an original song "Make America Great Again" at the 2016 Republican convention –  Blind Video Battle Video Knockout Video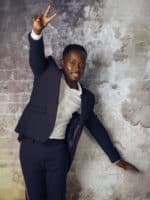 Funsho – 29 – Lanham MD – Twitter – Instagram – Funsho and his family came to America from Nigeria after his mother won the green card lottery.  Blake called Adam a "trainwreck" for letting him go in the battles.  –  Blind Video Battle Video Knockout Video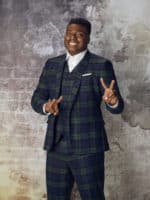 Kirk Jay – 22 – Montgomery AL  – Twitter – Instagram – Kirk grew up poor without electricity or water at times. He's "country until I die." He plays in a country band, but goes back home to visit his family as often as he can. –  Blind Video Battle Video Knockout Video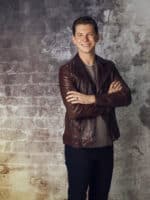 Michael Lee – 30 – Fort Worth TX – Twitter – Instagram – Michael has been obsessed with the blues since his parents took him to his first concert. A skilled guitar player, he's been playing the bar circuit for years. – Blind Video Battle Video Knockout Video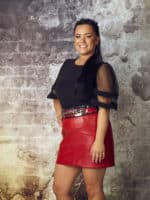 Nastasia Greycloud – 29 – Newberg OR – Twitter – Instagram – After her teen marriage broke up, Nastasia moved to Nashville with her sister to follow her musical dreams. –  Blind Video Battle Video Knockout Video
Team Jennifer Hudson 

Colton Smith – 21 – Nashville TN  – Twitter – Instagram – Openly gay, Colton has been living with hearing loss since he was a kid. Jennifer stole him back despite a disatrous Knockout performance. –  Blind Video Battle Video Knockout Video

Franc West – 38 – Atlanta GA – Twitter – Instagram – Franc grew up in Cleveland and sang with the city orchestra. Eventually, he moved to Atlanta , but it was a struggle. He was homeless for awhile. –  Blind Video Battle Video Knockout Video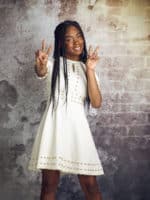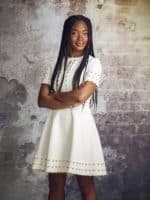 Kennedy Holmes – 13 -St. Louis MO – Twitter – Instagram – A four chair turn, Kennedy has been dancing, doing gymnastics and musical theater back home. But singing is her first love. – Blind Video Battle Video Knockout Video

MaKenzie Thomas – 20 – Wallingford KY – Twitter – Instagram – MaKenzie auditioned in season 14 but did not get a turn.  –  Blind Video Battle Video Knockout Video

Patrique Fortson – 38 – Atlanta GA – Twitter – Instagram – Patrique was a Top 36 semi-finalist on American Idol season 2. Simon Cowell hated his outfits. He was signed to a gospel record label at only 7 years of age. – Blind Video Battle Video Knockout Video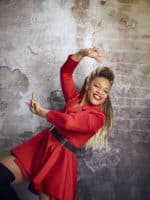 Sandyredd – 36 – Matteson IL – Twitter – Instagram – After becoming a mom at a young age, Sandy set her musical aspirations aside. Jennifer stole her fellow Chicagoan from Team Kelly. A style that recalls Tina Turner, Sandy calls her music "Rock Soul" –  Blind Video Battle Video Knockout Video
Team Kelly Clarkson 

Abby Cates – 17 – Cincinatti OH – Twitter – Instagram – Abby started posting videos on  Instagram in 8th grade. Now she has a ton of followers. She won her Knockout with a performance of Kelly's "Because of You." –  Blind Video Battle Video Knockout Video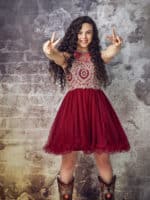 Chevel Shepherd – 16 – Farmington NM – Twitter – Instagram – Young country singer. She loves the classics.  Her brother is a vet and she and her dad work on cars together back home in New Mexico.-  Blind Video Battle Video Knockout Video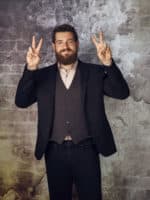 Keith Paluso – 30 – Memphis TN – Twitter – Instagram – Stolen from Team Adam,  Keith is just getting back to playing music after working as a park ranger for many years.  Team Blake got Keith after blocking Team Adam during the Blinds. Adam stole Keith during the Battles, but then Kelly literally stole Keith at the Knockouts after Adam tried to save him!  – Blind Video Battle Video Knockout Video

Kymberli Joye – 26 – Windsor CT – Twitter – Instagram – This big voice singer is grounded in the gospel tradition. She's sung tons of backgrounds, including for rapper Donald Glover AKA Childish Gambino. –  Blind Video Battle Video Knockout Video

Sarah Grace – 15 – Houston TX – Twitter – Instagram – Her dad is a firefighter. Sarah has been singing and playing the blues since she was a kid. – Blind Video Battle Video Knockout Video

Zaxai – 29 – Brooklyn NY – Twitter – Instagram – This first generation Haitian-American performs in a laid-back style and in several languages with his band in a Brooklyn club.  Team Kelly stole the singer from Jennifer during the Knockouts. – Blind Video Battle Video Knockout Video