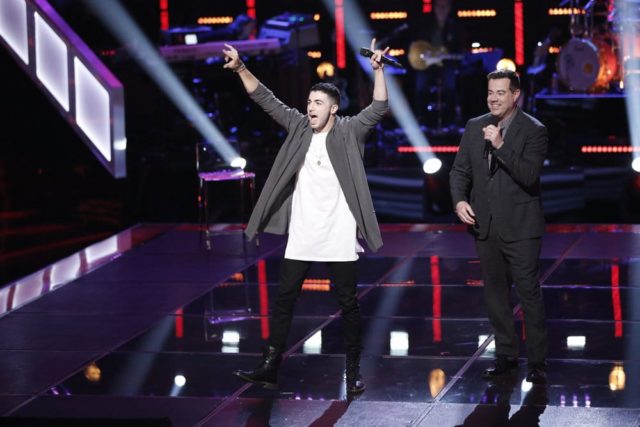 That's a wrap on The Voice season 14 Knockouts. After steals and saves galore, the dust has settled and the Top 24 have been revealed. Now it's time for you to vote for your favorite performers, teams and more. Who is your favorite Top 24 contestant going into next week's lives?
The Voice Season 14 Recap: Knockouts 3 Live Blog (VIDEO)
Reminder: NBC is airing a The Voice clip show tonight at 8 pm. Behind on episodes? The hour long recap is a good way to catch up before next week's THREE NIGHT EXTRAVAGANZA. Get your voting fingers ready.
VOTE VOTE VOTE
Favorite Knockout 3 Performance
Which Eliminated Contestant was Robbed?
Grade the Episode
Favorite Top 24 Contestant
Best Team Going Into the Live Playoffs