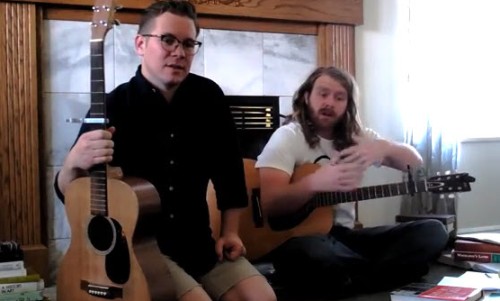 Many of us were sad when Midas Whale were eliminated by Adam Levine in The Voice knockout rounds. But fear not, there is new music coming from the duo, featuring American Idol alum Jon Peter Lewis and Ryan Hayes.
Check out this new song, "Bright and Early," a candidate for their debut album, which Jon and Ryan are currently crowdsourcing via kickstarter.
The goal is to raise $30,000 for the album, and are almost halfway there. Click this link for details on how to contribute. In the meantime, listen to "Bright and Early." They guys have a little bit of an Everly Brothers vibe going there.