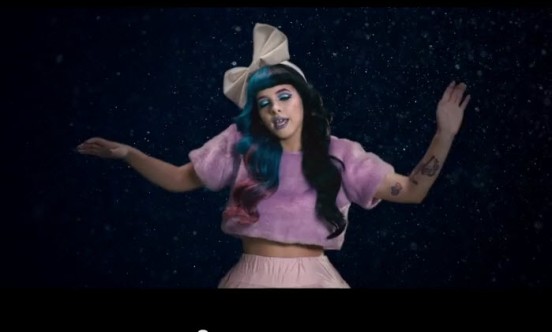 Melanie Martinez, begins the creepfest she began in her first music video "Dollhouse" with her latest offering for "Carousel."
The Voice 3 alum (and Team Adam Levine member) was inspired to write "Carousel" by the Ryan Murphy FX anthology series, American Horror Story. In fact, she and her manager pitched the song to Ryan when she heard the next theme was carnival related (Freak Show premiered last week on FX). She didn't hear back for nearly a year. But finally, she found out the song would be featured in a TV promo.
"The whole thing was just crazy," Melanie told The Huffington Post, in a recent interview.
The singer is currently wrapping up on her debut album for Atlantic records. She released an EP with the major label back in May.
In the meantime–behold the creepy and somewhat disturbing "Carousel" music video. I'd watch it in daylight, rather than right before bedtime. Just a tip! I want to know what happened in the short life of this young singer that that resulted in such a deliciously twisted sensibility.
Promo for AHS