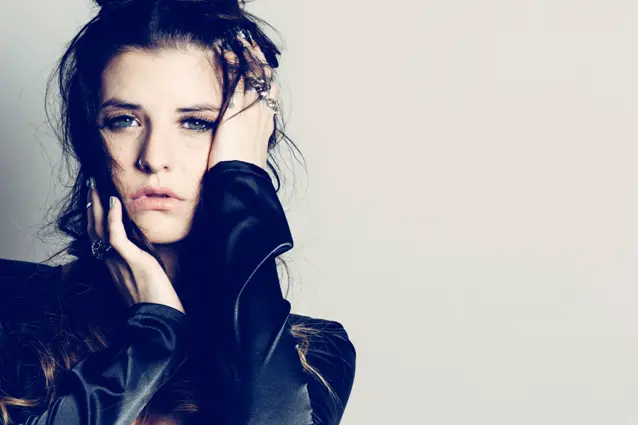 Remember Juliet Simms? She was The Voice 2 runner-up. That was the crazy season when Christina Aguilera and Adam Levine were battling over Tony Lucca (who came in 3rd) and the winner, Jermaine Paul, fell off the planet without making an album.
Juliet seems to be doing just fine, however. She has a new music video for her heartbreaking ballad, "End of the World."
"I wrote this song in a period of my life where I was going through a lot," Juliet told Entertainment Weekly. "This song is about how circumstances in your life can come crashing down, and the pain can feel almost insurmountable. Often times, these emotions lend themselves to feeling like it's the end of the world."
Watch the video all the way through. There is a twist at the end that will absolutely knock you out. The boy is played by Juliet's real-life boyfriend, Andy Biersack of Black Veil Brides.