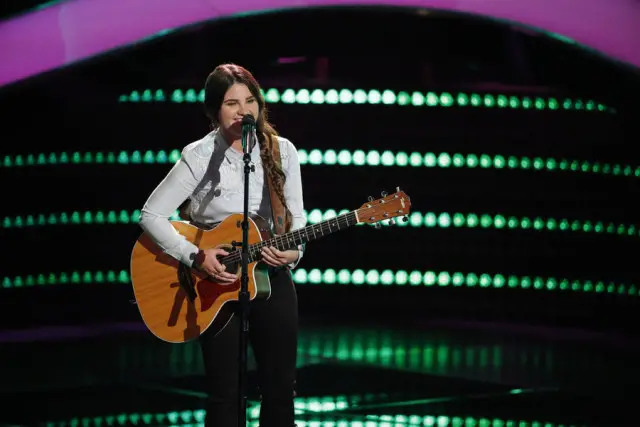 Tonight's talent was a vast improvement over Monday night. There are some actual contenders in this bunch. My favorite was Krista Hughes, who sang an "Angel From Montgomery" with raw emotion. The realness was undeniable. Teens Chance Pena and Cole Criske were also impressive. Cole's emotional delivery was effortless. Chance has a unique, well developed singing style. He's ready for this jelly. Also notable is Hungarian pop star, Viktor Kiraly, for being easy on both the eyes and ears.
Interestingly, Adam is building an impressive team this year. While he seemed to be shut out at every turn last season, so far, he's nabbed a few four chair turns, including Jordan Smith, Alex & Andi, and Manny Cabo. All this, while being as annoyingly try-hard as ever. Go Adam?
Which are your favorites? Take the polls!
The Voice 9 Blind Audition #4 – Favorite Performance
Grade the Episode