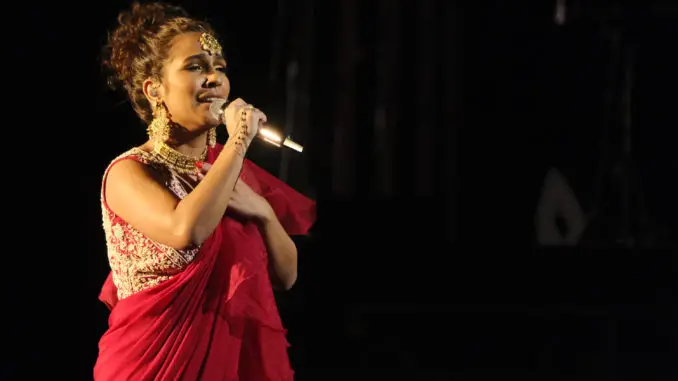 It's The Voice 22 Playoffs week, which means fans vote through two artists on each team, while the respective coach saves one. The eliminated singers–one from each team–will perform for the Instant Save at the end of the show. The winner will join the 12 safe contestants to make a Top 13. (Read our Recap)
The Voice 22 Recap: Live Shows Kick Off Top 16 Performances
Team Camila Battles advisor, Charlie Puth is set to perform!
There is an advantage to only advancing 16 contestants to the Playoffs. The night of performances IS less hectic. And fans have the opportunity to choose from a strong set of singers. 
Morgan Myles stood out
Team Camila Cabello was the weakest team tonight. Devix and Kate Kalvach have had stronger performances. Eric Who is fun to watch, but he's not a standout singer. Morgan Myles stood head and shoulders above everyone else on the team. 
Team Gwen Stefani was a little stronger than Team Camila, but not by much. Kique is the standout on her team, and I am looking forward to more inventive covers from the young singer. I mean, America will vote him through, right? Justin Aaron's (Gwen's actually) song pick was boring, but he delivered an impassioned performance. Alyssa Witrado and Kevin Hawkins were nothing special. Alyssa in particular, has a tough time singing in tune. 
Kim Cruse and Parajita Bastola continue to be fabulous
Kim Cruse and Parajita Bastola from Team John Legend continued their respective streaks of incredible performances. Omar Cardona is a powerhouse singer, but he needs to dig deeper into his emotions. Sasha Hurtado, unfortunately, did not have a strong showing at a crucial moment. But considering her tough competition, she realistically never had a chance.
Team Blake Shelton's Bodie is finale material. As a country singer, Bryce Leatherwood checks every single box. Brayden Lape is still underbaked, but his open vulnerability is appealing. Rowan Grace delivered a solid effort performing a classic and beloved song.
The Voice's Bodie Honors his Family with a Joji Tik Tok Hit
After you all VOTE, watch out for RESULTS AND PREDICTIONS Tuesday afternoon before the results show!
VOTE VOTE VOTE in our The Voice Top 16 POLLS
Favorite Performance (Pick up to Four)
Team Blake – Pick the eliminated contestant
Team Camila – Pick the eliminated contestant
Team Gwen – Pick the eliminated contestant
Team John – Pick the eliminated contestant