The Voice abbreviated 8 week season 19 is almost over. On Monday (Dec 14), the Top 5 will sing for your votes. On Tuesday (Dec 15) a winner will be crowned. 
Each coach–Blake Shelton, Kelly Clarkson, John Legend and Gwen Stefani–have a singer in the mix. Blake has TWO artists after country/americana artist Ian Flanigan won last week's Instant Save.
As always, the singers are ranked according to their strength going into the next round, mostly based on their last performances. Team Blake's Ian Flanigan and Jim Ranger have both advanced past each other in viewer votes, depending on the week. Song choice is going to mean everything Monday night. Either singer could best the other.
I'm sticking with Carter Rubin as the winner. Although, I would not be entirely surprised by one of Blake's country boys winning it all. John Holiday climbed steadily within Team Legend. But now that he's competing against other teams, he's a midpacker.
The super-talented Desz will come in last, unless Kelly Clarkson fans rally behind her in a big way. 
Here's how I ranked the final 5 contestants. How would you rate them?
The Voice 2020 Top 5 Power List
5. Desz – Team Kelly – Desz is my personal favorite of the contestants remaining. She and Kelly have done a great job picking songs that highlight the singer's powerhouse vocals. I especially loved her unique take on Tina Turner's "What's Love Got to Do With It" in the Playoffs. However, now that she's up against two popular male country singers, a unique jazz stylist and a young vocal savant–I think she finishes last. Although I'd be pleasantly surprised if she ended up higher. There is no possibility that she wins the show. 
4. Ian Flanagan – Team Blake – Ian is ranked 4th after fellow team member Jim Ranger won the viewer vote last week. But if he picks the right song, he could come up from behind like a dark horse and win the whole thing. His sound is very unique and authentic. But sometimes, he seems detached from what he's singing. If Ian can break through with at least one emotional performance, he'll place higher. 
3. John Holiday – Team Legend – John has been Team Legend's front runner all season. But again, now that he's facing off against strong singers from other teams, he may struggle, despite his crazy and impressive musicality. Third place is the best he'll do, I think. 
2. Jim Ranger – Team Blake – If Jim busts out with the right songs, and a strong performance, he could win the whole thing! Vocally, he's more generic than teammate Ian, but he's better at connecting to what he's singing, and is a better all round entertainer. 
1. Carter Rubin – Team Gwen – But, I think moms and teens all across The Voice-land will be voting voting voting for young Carter Rubin. The sweet-cheeked 15 year old not only is a powerful vocalist, but he's also a surprisingly subtle song stylist for a teen barely out of middle school. He's also an extremely likable kid, who has displayed a touching empathy when he talks about caring for his autistic younger brother. I really think Carter has this. If he wins, it will be Gwen Stefani's first win in 5 seasons of coaching The Voice.
ENJOY THESE SOCIALLY DISTANCED PHOTOS!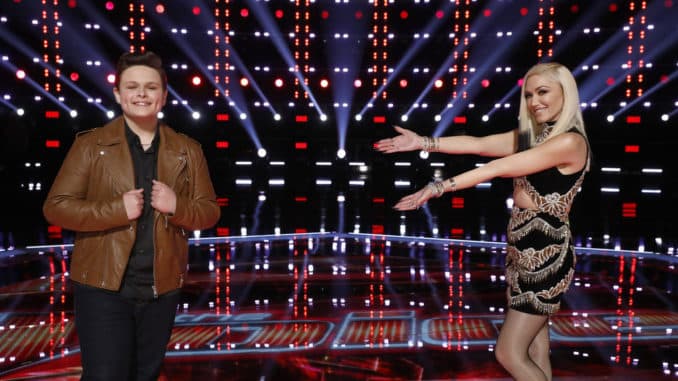 *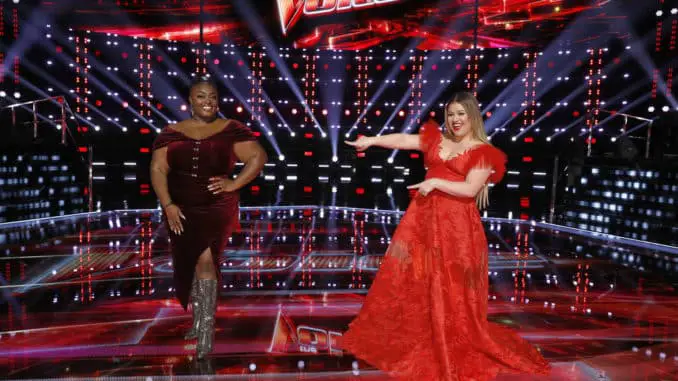 *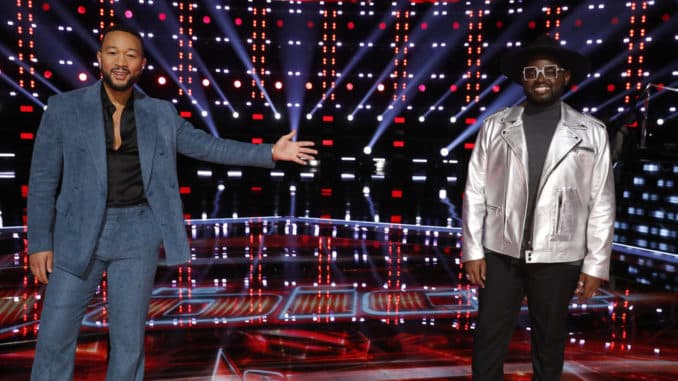 *