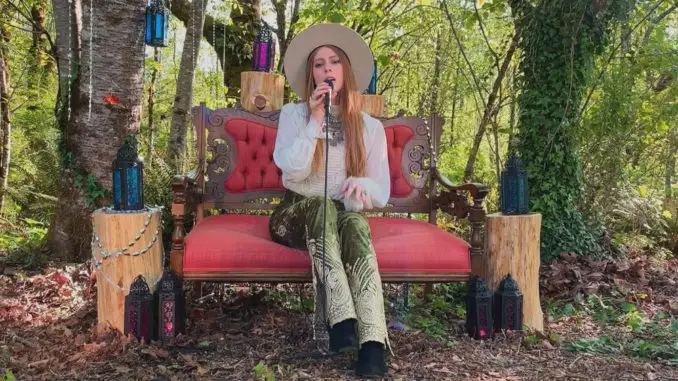 The Voice season 18 semi final results show will eliminated four contestants tonight. The results will be LIVE live. Here's hoping the technicians smoothed out the kinks. Last week's episode certainly had its awkward moments.  
The Voice 18 Semi Final Polls: Vote For Fav Song, Who Will Advance?
Here is how the results will work
The highest vote getting singer from each team moves on to the finale, while the remaining contestants compete in a Wildcard Instant Save for the last spot. Because of the setup, I divided the poll into 5 separate parts. 
Favorite Performance
Todd Tilghman does not win the favorite performance poll this week!. Thunderstorm takes the top spot. I heartily agree with that result. I would move CammWess high in the poll, however.
Thunderstorm Artis – Home by Michael Buble  22.81%
Todd Tilghman – Love Me by Collin Raye  21.05%
Micah Iverson – I'll Follow You Into the Dark by Death Cab for Cutie  20.61%
CammWess – Rainbow by Kacey Musgraves  16.67%
Megan Danielle – What Hurts the Most by Rascal Flatts  5.7%
Allegra Miles – Overjoyed by Stevie Wonder  4.82%
Toneisha Harris – Because You Loved Me by Celine Dion  4.39%
Joanna Serenko – Lean on Me by Bill Withers  3.07%
Zan Fiskum – Never be the Same by Camila Cabello  0.88%
Which Team Blake Artists Will Move on to the Finale?
Yep. Todd is a shoe in for Team Blake. He could very well win the season
Todd Tilghman 84.67%
Toneisha Harris 9.98%
Joanna Serenko 5.35%
Which Team Kelly Artist Will Move on to The Finale?
Micah has brought it the last couple of weeks, while Megan has receded a bit. 
Micah Iverson 80.49%
Megan Danielle 19.51%
Which Team Legend Artists Will Move on to the Finale?
The vote is overwhelming for Cam! If this poll was taken before this week, I don't think the disparity would be so wide. Zan was an early favorite. 
CammWess  89.47%
Zan Fiskum  10.53%
Which Two Team Nick Artists Will Move on to the Finale
Yep. Thunderstorm will probably finish the season in the Top 2 at least.
Thunderstorm Artis 88.22%
Allegra Miles 11.78%
Which Artist Will Win the Wildcard?
The wildcard is Toneisha's only path to the finale, unfortunately. Because she's not beating the wildly popular Todd Tilghman to represent Team Blake. She's got nearly half the votes. Unless she tanks her performance, she's the likely winner. 
Toneisha Harris 45.24%
Allegra Miles 18.15%
Megan Danielle 11.61%
Joanna Serenko 8.93%
Micah Iverson 6.55%
Todd Tilghman 4.76%
Zan Fiskum 3.27%
Thunderstorm Artis 1.19%
CammWess 0.3%
Prediction
Traditionally, the semi final "bloodbath" round was known for its cutthroat competition and wildly unpredictable results. It created some truly nail biting moments. Advancing the highest vote getter from each team creates a boringly predictable result. And because the format shuts out a popular contestant, the wildcard result will also be predictable. Yawn. 
Predictions: 
Team Blake: Todd Tilghman
Team Kelly: Micah Iverson
Team Legend: CammWess
Team Nick: Thunderstorm Artis
Wildcard: Toneisha Harris
It's likely that every male competing in the semi final will advance to the finale, and four out of five females competing will be eliminated.