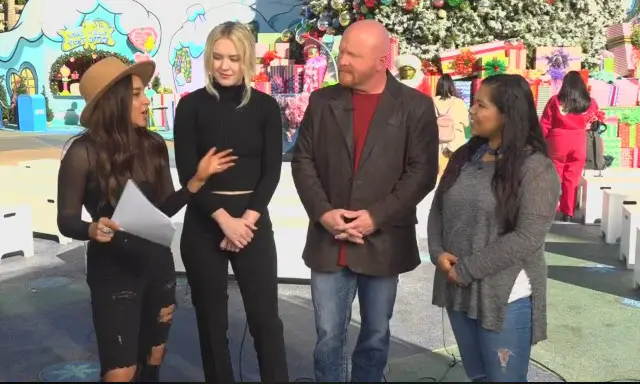 XFinity Comcast hosted a chat with The Voice finalists on Facebook on Friday. Season 10 winner Alisan Porter hosted. Chloe Kohanski, Red Marlow and Brooke Simpson attended. Unfortunately, Addison Agen couldn't be there (Being only 16 means she can only work so many hours a week–just speculating!)
Alisan asks the trio a bunch of fan generated question. The chat takes place a Universal–at one point, the Grinch randomly crashes the party. Or maybe not randomly? And don't miss the first minute or so when Alison doesn't realize the camera is on. She's caught sharing a little behind the scenes dish. I wonder who she was talking about? Heh. The chat goes live at about the 14:20 mark. Red hints around about his superstar duet. It's Vince Gill! All the details regarding finale guest stars and collaborations are at the link below.
The Voice Season 13 Finale Guest Stars and Collaborations Revealed!
The Voice finale airs Monday December 18 and Tuesday December 19 on NBC.