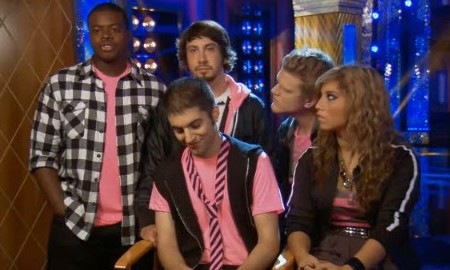 Ah. PURE SINGING. Hooray. The first extended preview of the 3rd season of the Sing-Off has just been released, and if you watch, it will make you so so so excited for the new season!
Singer songwriter, Sara Bareilles replaces Nicole Scherzinger on the judges panel (X Factor can have her!).  Sean Stockman and Ben Folds are back to round out the panel, and Nick Lachey will once again serve as host.
Now that this show is on the map (Season 1 runner ups, The Beezlebubs arranged and recorded the background vocals for Glee's Dalton Warblers) I expect the talent to be better than ever.  The show debuts on Monday September 20.