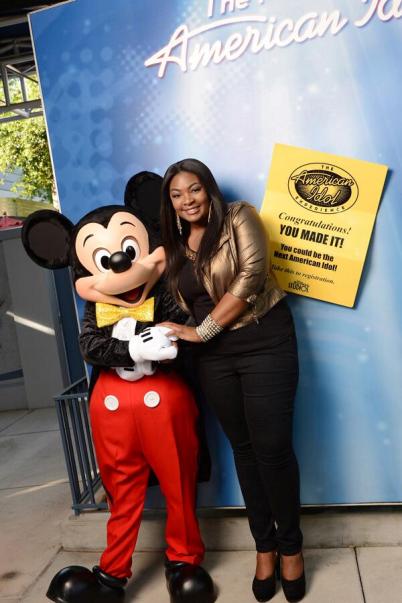 Inside the Magic, a publication that covers all things Disney, took a rather negative approach to covering Candice Glover's trip to Disney to tape her audio and video segments.
The publication notes, "Unlike previous winners, Glover was only at the Walt Disney World theme park to tape new audio and video segments for the attraction. There was no motorcade and no special singing performance before fans, nor was an "I'm going to Disney World!" commercial created."
Yikes.
The writer notes that the future of the Disney attraction remains unknown as the "crowds dwindle at each performance in the park." He added, "With so little attention giving to Candice Glover's appearance in the park, a first since the attraction debuted, fans are wondering if its days are numbered."
As a side note. Idol Scotty McCreery attracted the most attention at the park, with more subdued appearances from Lee Dewyze and Phillip Phillips.
The attraction opened at the Disney Hollywood studios at Orlando, Florida in February 2009, with a slew of Idols in attendance, including all 7 Idol winners to date. Kris Allen was the first Idol winner to appear at the park on Memorial Day later that spring.
Via InsidetheMagic