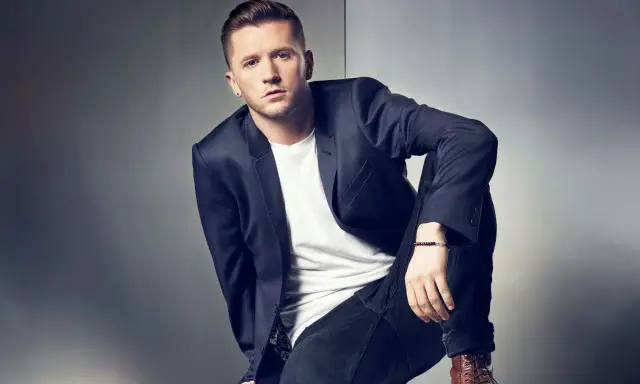 In his weekly blog for Entertainment Weekly, So You Think You Can Dance Team Stage captain, Travis Wall, disagreed with America's twitter vote to save Derek:
I love Derek very, very much, and I think he is incredibly talented, but I completely disagree on who Twitter saved. Derek was injured, yes, but he got a week off. Kate and Marissa killed themselves all week in three numbers. They stayed up and practiced with their partners until 2 a.m. They had to learn a Stage group routine and an opening number. So I thought that America should have left Derek's fate up to the judges and voted for how hard those two girls worked. They worked so hard, and the person who had a week off got saved, and that made me uncomfortable.

I had no idea who they were going to save. I thought they were going to cut Kate, because she'd been in the bottom before, but they chose to cut Marissa. I think at that point, it could have been either/or, and both situations would have been disappointing. I got a little emotional when Marissa was cut. I felt so sorry for her — being on the show is a huge dream of hers, and she really did work so hard. When I got to Derek, I said, "I'm just letting you know that you are a very, very lucky man. You need to take this opportunity and work so much harder." Honestly, everyone's bodies are feeling it. Team Street a little bit more than Team Stage — there are seven contestants left on Team Street, and about five of them have injuries.
America saved Derek and he didn't even dance. Because he sat out this week, Derek will automatically be included in next week's bottom 3. But I think Travis made a very good point here about hard work not being rewarded. The situation also points out one more flaw in the twitter save. Allowing a small subsection of the social media universe to determine outcomes is going to result in unfair anomalies time and time again.
I also agree with Travis regarding the performances reverting back to duos. It's SO much better–and fairer. It's easier to connect to dancers in pairs, as they create chemistry between them. Take note for next week, Nigel.
Also, WOW to the injuries so far. It seems possible more dancers could possibly be sitting out in the weeks to come.
What do you think? Do you agree with Travis? Should Derek's fate have been left up to the judges?
Next Monday, the Top 14 perform for your votes, and it's double elimination time! Four dancers will leave the competition, revealing the Top 10.