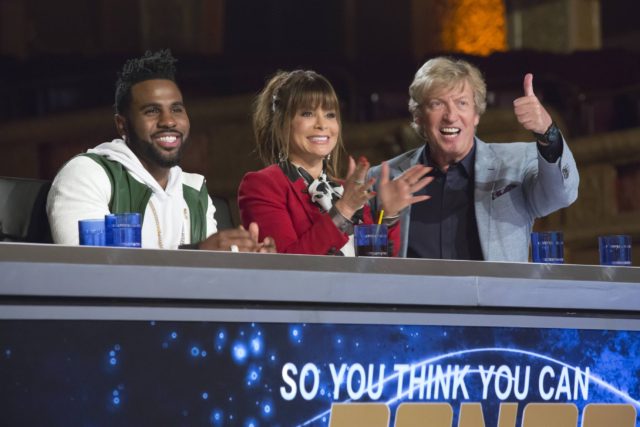 The Bachelorette (1.6 in adults 18-49) led the night but was down 0.4 from its premiere last week. Memorial Day means lower numbers across the board–which is why premiering a show on a major holiday seems like a terrible idea. The return of So You Think You Can Dance: The Next Generation now with kidlets! only garnered a 1.0, down 3/10ths from last summers premiere. Hopefully the numbers will rise next week, but considering The Bachelorette's ratings were more than a half a point higher, it doesn't appear the Jr. format reboot is giving the struggling show a boost.
Via TVByTheNumbers
8 p.m.
The Bachelorette (ABC) (8-10 p.m.) 1.6/5 5.86
NHL Stanley Cup Finals Game 1 (NBC) (8-11 p.m.) 1.2/4 3.81
So You Think You Can Dance (FOX) – P 1.0/4 3.72
Scorpion (CBS) – R 0.6/2 4.22
Movie: Memorial Day (The CW) (8-10 p.m.) 0.2/1 1.22
9 p.m.
Scorpion (CBS) – R 0.7/2 4.52
Houdini & Doyle (FOX) 0.5/1 2.10
10 p.m.
Person of Interest (CBS) 0.8/3 5.35
Mistresses (ABC) – P 0.7/2 3.05