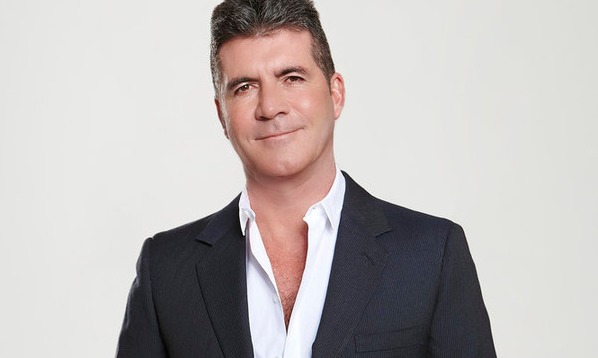 The new season of America's Got Talent premieres tonight on NBC at 8 pm ET/PT, featuring Simon Cowell as judge alongside Mel B, Howie Mandel and Heidi Klum. The former American Idol judge been away from American television since the stateside version of X Factor, was cancelled by FOX at the end of 3 seasons in 2013.
In an interview with the New York Times ahead of his return, it appears Simon is ready to conquer America again, in one way or another.
Simon hints that he's working on a new singing show,
I wouldn't want to be launching anything with a gimmick right now. They tried that with Rising Star. Everyone thought, "O.K., to launch a new competition show now, we need to have either a spinning chair or a wall that goes up and down." It's not as simple as that. If you have brand recognition and a network that supports the show and reinvests in the show, you've got a real shot. But obviously with Idol going, it leaves a hole in the market for something new, I think. And we might have something.
He's mum on the details, but implies the new show will be leaner and meaner than past productions:
I think they're too long. Idol was at, what, 47 hours? That's four, five months on the air. That's half the year, that's too long. The shows have become too long. We were making one-hour shows and even that was a struggle. You're making a movie twice a week. They're just way too long. It's an effort to watch them. If we go back to where we were — maybe 25, 30 hours maximum, one-hour shows. The audition shows are always going to be popular. People love auditions. And start it at the beginning of the year. Never go in the fall. Start January, February. "Got Talent" works because we've established ourselves as a summer show. It feels like summer when it's on.
Simon admits that his expectations for X Factor US were too high and he overreacted with too many unnecessary changes when in actuality, the ratings for the first season were fine.
I read a book once about Coke and Pepsi and it was called "The Other Guy Blinked." And we blinked. We thought 12 million [viewers] was bad. Now, I'm thinking, "Christ, if I could launch a show with 12 million today, I'd be a hero." But we beat ourselves up so much about it and we changed so many things. The show became unrecognizable. I blame myself, but we made crazy decisions. We didn't treat it like a hit. We treated it as a failure. I wasn't aware the market had gone down to that level so quickly. I was in this La-La Land head space of 30 or 40 million and I thought 12 million feels terrible.
When he first saw The Voice he knew X Factor was in trouble:
…when I first saw it I got a pit in my stomach. No one took it that seriously and I watched the first episode and it was like being punched in the stomach. It was such a great idea. And those chairs! The panel is so good. You just go, "They beat us to it."
The Voice won the ratings war and helped expedite the failure of X Factor. But Simon should feel some satisfaction that the short lived series ACTUALLY produced a bona fide star act. Season 2 singing group, Fifth Harmony. are red hot right now, with a top 10 hit and a major tour coming up this summer.
As far as being on a major hit show like Idol, Simon says, " Being on a show that big, it's the best feeling in the world. I'm not going to lie. When we were doing big, big numbers it was incredible." Simon has hinted that he's looking to push more music on America's Got Talent this year. I hear he's been auditioning a lot of groups and casting had been aggressively reaching out to singers to try out. No doubt Simon is hungry to make his mark in the US again. We'll see if he manages it.