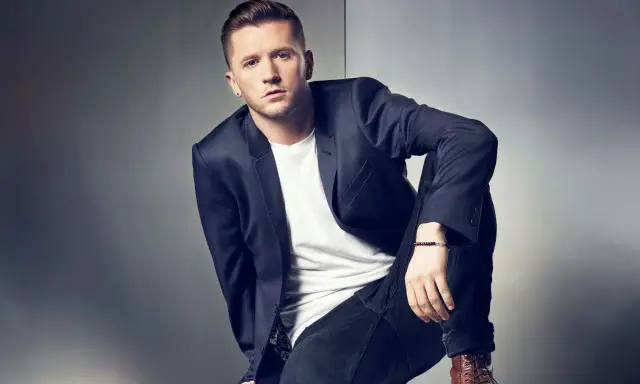 Emmy winner and So You Think You Can Dance alum Travis Wall has been cut from Break the Floor dance company's traveling tours amid an investigation into an accusation of sexually inappropriate behavior made against him.
The Toronto Star broke the story and as a result, Break the Floor is bringing in a third party to investigate the accusations made against Wall.  
"Travis will not be traveling with BTF until we've had the opportunity for a third-party to look into these allegations," Break the Floor said in a statement shared in the dance company's Instagram Stories Friday. "We take this very seriously and will take further action if necessary."
The accusations, which the Star reported on Thursday (and The Wrap, who has access to the paywalled story is relaying) are widespread, involving sexual harassment and predatory behavior at Break the Floor.
A student accuses Travis Wall of grooming and then harassing him
 "Eight former staff and students allege BTF employees, famous in the dance world, initiated sexual conversations, propositioned them for sex, sent them nude photos, sexually harassed them at work or engaged in sexual relationships with them," reports the Star.
Myles Lavallee, a student, accused Wall of beginning to groom him when Lavallee was 16 and Wall was around 20. Lavallee says he became Wall's dance assistant in 2008, after which the older dancer  made sexual advances on him when the two were staying overnight at Lavallee's parents house in Arizona while teaching a dance course nearby.
Wall gave Lavallee  ecstasy that night, he claimed to the Star and "we were doing hand massages, which just creeps me out now." The situation became so uncomfortable, Lavallee said, that he invited a friend to come over to calm the situation. A few months later, Wall cut Lavallee off, which he believes was a consequence of him avoiding a sexual relationship with Wall.
According to the Star, Wall told the outlet through his publicist that "the accusations against me are false," in response to the Star's initial story, but did not comment on being cut from Break the Floor's tour as a result of the accusation.
Break the Floor posted a response:
"The dance community has long dealt with issues of inappropriate power dynamics as well as overt unacceptable behavior. In the past, Break The Floor's policies and procedures did not focus on these issues as closely as they could have," Break the Floor posted on Instagram. "In light of this, over the last 18 months, we have made substantial strides to ensure BTR is a better and safer environment for everyone. During this time we have received training from Youth Protection Advocates in Dance, have introduced new tools for faculty education, have worked with Wade Robson on implementing a revised faculty and staff code of conduct, and have updated company policies and procedures — all with a focus on safety at our events. We are committed to being a serious voice in this conversation and will continue our diligent efforts to positively impact the dance industry."
Travis Wall's extensive television appearances and choreography
At the age of 18, in 2006, Travis Wall competed on So You Think You Can Dance, finishing in second place. Since then, Wall has choreographed many routines for SYTYCD contestants. He  also choreographed for the Academy Awards and the MTV Video Music Awards. He choreographed and guest judges on RuPaul's Drag Race and appeared on American Idol and Dancing with the Stars.
Wall has one two Emmys for choreography, in 2015 and 2017.