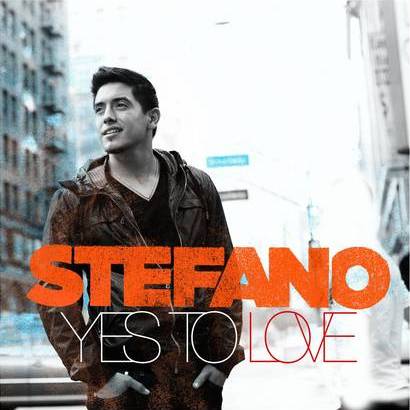 Listen to the new single from American Idol Season 10 alum, Stefano. "Yes to Love" is written and produced by Rock Mafia aka Tim James and Antonita Armato.  Via USA Today Idol Chatter
The new tune will be available digitally on Feb 12. Hollywood Records will release his debut album–originally slated for the fall–in May 2013. The schedule change allowed Stefano to write most of the record's 11 tracks himself.
"After I started writing and was putting myself in a position to show the label what I had to offer as a songwriter and artist, they started letting me be more creative," he says. The resulting album will be "a little more soul/R&B-driven instead of very straight pop."
"I'm very lucky to have a second single coming out," Stefano says. "Getting these opportunities and making the best out of them is my number-one focus at the moment."
Yes, he's lucky. Because his first single, "On A Roll", released last spring, didn't make much of an impact on the charts.
Check out Stefano's pop ballad below. Too much auto tuning! Let the boy sing, I say.