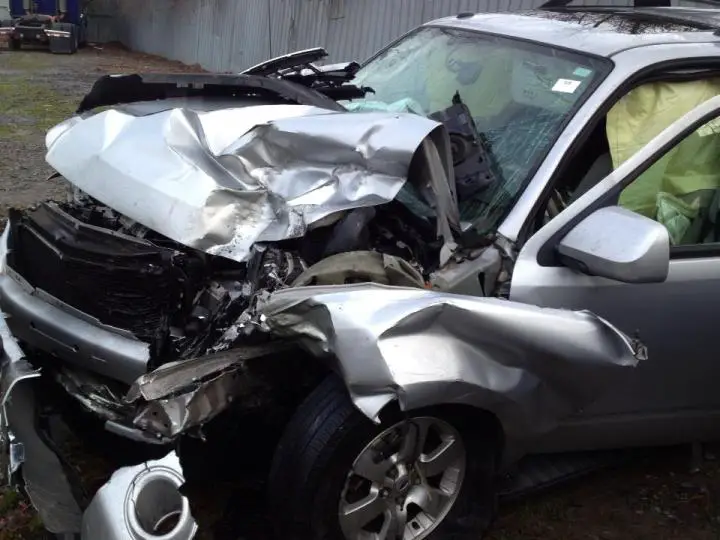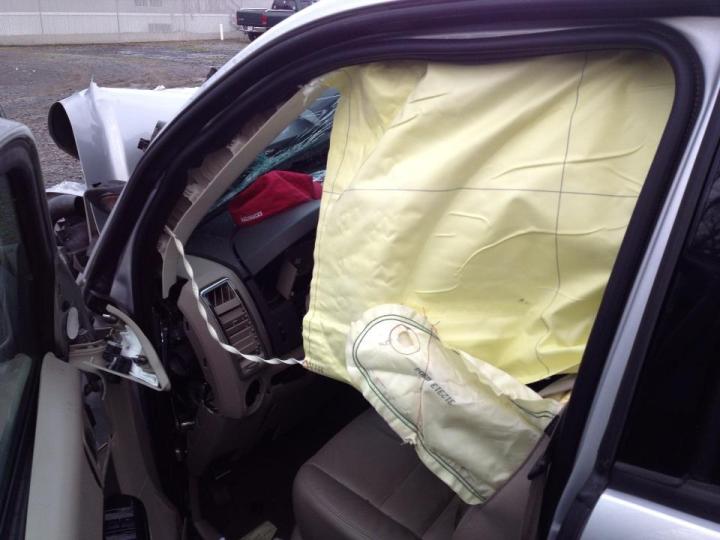 YIKES. Ya'll probably know by now that Kris Allen and his pregnant wife Katy were in a head on car collision yesterday.
Neil Allen, tweeted a photo of his son's car post crash. "And they walked away. Well limped away but are alive and we are thankful for that. Crumple zones / Thank you Ford."
Thank you Ford, indeed. The front end was totally wrecked, but the damage never reached the windshield. Obviously, Kris and Katy were wearing seat belts…
UPDATE: Details on the crash from FOX 16. Kris and Katy were hit by a driver that crossed the median. Kris is scheduled for surgery on his broken wrist on Friday.
Kim Allen says Kris and his wife Katy were leaving her home in Maumelle when another driver crossed the median into their lane and hit them head-on.

Kim Allen says both Kris and Katy were lucky to be wearing their seatbelts and that the airbags deployed.

Kris suffered a broken wrist and he's expected to have surgery Friday.

Arkansas State Police tell FOX16 a driver hit Kris and Katy Allen head-on at the I40 Morgan/Maumelle exit Tuesday night around 6:20 p.m.

According to ASP, that other driver received a citation for careless driving.