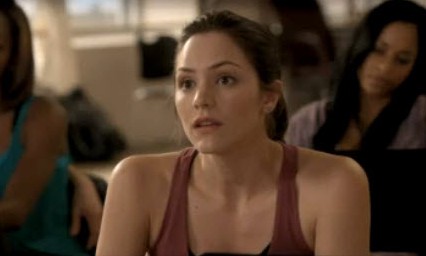 Check out these previews from tonight's Smash, "The Cost of Art". Karen, played by Katharine McPhee didn't get the lead in Marilyn, but her light may shine too bright for the ensemble, and Nick Jonas makes a cameo appearance as a young, hot star.
"The Cost of Art" not only has thickening storylines for Ivy (Megan Hilty), Derek (Jack Davenport) and Karen (Katharine McPhee). Nick Jonas guest stars as a hot young star discovered by Derek.
Karen's Voice is Too Big for the Ensemble
Karen is shocked to learn that Ivy and director Derek are dating.
Eileen (Angelica Houston) tried to sell a pricey work of art to Lyle (Nick Jonas)