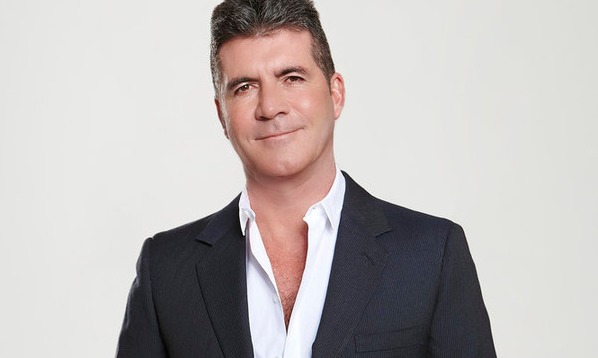 In the wake of news that Simon Cowell would be taking the place of departing judge, Howard Stern, on America's Got Talent, comes a few interesting tidbits from the man himself.
Simon is interested in bringing more and better singers to AGT, he told USA Today:
On America's Got Talent, "I would love to be able to bring in better singers and groups and give them the confidence that if they come on the show. It's a great platform because we have a good history of breaking music acts from the British show and the other shows around the world," he says. "But I'm just as excited to try and find the next David Copperfield or great comedian or great dance act or great animal act. You go in with your eyes wide open on this show."
With American Idol going off the air for good in May, perhaps Simon is looking to beef up the musical aspect of the show?  Not sure that's a great idea. AGT brings unusual acts not normally seen in primetime. What other show is going to highlight ventriloquists, comedians and magicians?  Let The Voice have the singers.
He also said he also told the newspaper he was offered the job 6 years ago.
"About five or six years ago, I was offered the chance to be on the show and, at the time, I couldn't do it. But I was a bit disappointed that I wasn't able to," Cowell tells USA TODAY. "For the years (Howard) was on the show, he did a great job. I think at the point we really knew Howard wasn't going to come back, we then had serious conversations with NBC. I thought, 'I think this is the right time.' So, I'm excited about it."
Translation: "I am dying to get back on TV in America. Even a summer competition reality show will do." In fairness, AGT is one of the highest rated shows of the slow TV season. But, as leaked Sony emails reveal, Simon was chomping at the bit to join AGT even before Howard decided not to return.  Reportedly, NBC decided to stick with Howard.
Reading between the lines, it appears there will be more changes on the AGT judges panel.
"They might decide since I've come back, they'll run for the hills," he jokes. "I have no idea. I know them all. I think they've done a great job. … I thought we'd let the dust settle and then we'll meet everyone who's on the show and then we'll make some decisions."
The panel has had great chemistry in recent years. Please don't ruin it, Simon.  He told Billy Bush on Access Hollywood Live there's no shortage of talent who want to coma aboard:
"Without giving anything away… we do get a lot of incoming calls," he said. "People actually do like being on this show and that's the first criteria. It's gotta be somebody who wants to be on it."
Simon expects the show will leave the east coast, where the live shows moved in 2012 to accomodate Stern.  "I always thought of this as a Hollywood type of show," he said to USA Today.
I can't get excited at the prospect of Simon joining the panel. I'm still cranky about Howard Stern–the best judge that has ever been on that panel–leaving the show.  Between the botch job that was X Factor USA and the last years Simon spent phoning his job in on American Idol, I can't muster much enthusiasm. The show will become even more manipulative than it was before, now that Simon has his fingers all up in the pie.
"At the end of the day," Simon told USAToday, "It always comes back to the talent. You've got to find stars." OK Simon.
As as aside, here's how he'd like American Idol 15 to end next year:
"I've suggested that it ends with me sweeping the floor. I kind of want a cameo role. I'm sure I'll be there on the night. And it's going to be an emotional night. It's going to bring back a lot of good memories," he says."I'm very grateful for what (Idol) did for my career, that we found some amazing artists. But the (finale) night belongs to the people who are currently on the show."
Simon Cowell, morphing into Carol Burnett. Maybe he could be in bed with Paula Abdul, wakeup and be told it was all a dream.