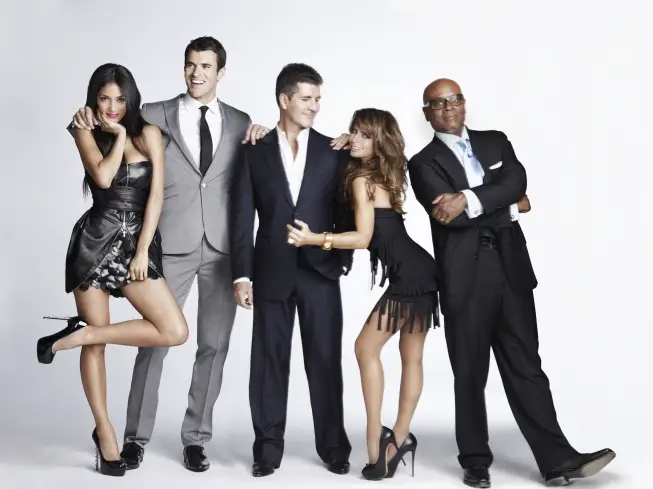 The X Factor bloodbath has begun.  Steve Jones, Nicole Scherzinger and most surprisingly, Paula Abdul will not be returning for Season 2.
According to The Hollywood Reporter, the X Factor casting changes are coming from one key confab being held in the U.K. where Simon Cowell has assembled his team for a post-mortum. The purpose is to figure out what went wrong and what went right on season 1. Here are the deets:
Paula Abdul's role was seen as "irrelevant to the mix," in part through no fault of her own. (I'm not sure what that means. She was given the worst of the groups and did the best she could).
Steve Jones and Nicole Scherzinger, another show insider says the X Factor host was notified by a show producer around 7:30pm on Monday evening that his option was not being picked up. (Cowell did not call Jones personally to deliver the news.) Soon after, Nicole was informed that her contract also would not be renewed.
Nicole and Steven did not receive an explanation for the decision, but a source close to the show says Cowell has decided that the show needs a bigger celebrity on the panel next season.
A source says LA Reid, the fourth judge on the X Factor panel, has not been informed of any change to his status as judge.
These changes sound ridiculously cosmetic.  Steve and Nicole had to go, but there are deep problems with X Factor that go well beyond the casting.  The show needs to have its format overhauled to make it friendlier to American audiences.  Hiring  Mariah Carey as a judge isn't going to solve the show's problems.