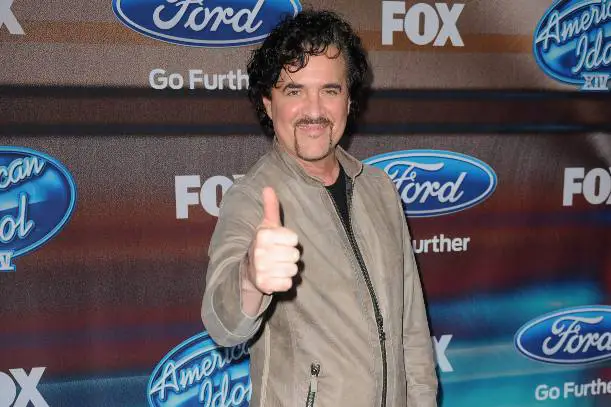 This week's American Idol themes are Classic Rock and the Sia Songbook. Click this link for ALL the song spoilers. As he usually does, American Idol in-house mentor and Big Machine Label Group President, Scott Borchetta, weighs in on the week's performances for Taste of Country.com.
This week according to TOC, "One American Idol contestant will not get a chance to sing. Only four will perform live, with the ousted contestant's recorded iTunes song being played over their farewell package." Not get to sing…at ALL? Why not allow everyone to sing before an elimination at the end of the show?
According to Scott, the Classic Rock songs will be performed first, followed by the Sia Song Book.
I said in my power list for this week La'Porsha Renae could win the show if the producers supported her as the front-runner. But here goes Scott, doubting her ability to pull off Bon Jovi. He feels her Classic Rock choice, "Wanted Dead or Alive" is the "riskiest" of all the selections
"I'm never gonna be comfortable understanding why she would go, 'I'm on a cowboy, on a steel horse I ride,'" Scott said. "It's like 'OK, if that's the sword you want to take into battle, we will help you as much as we can.'" Passive aggressive negging at it's finest. If Scott had to sign an R&B artist to his label, would he even know what to do with them?
Of course, Scott is most looking forward to MacKenzie Bourg covering Cheap Trick's "I Want You To Want Me." I'm sure that has NOTHING to do with him recently signing  the band to Big Machine Records. He relentlessly pimps them on twitter.
Scott name checks Trent Harmon as a Season 15 favorite, but stresses the competition is far from over.
"Mackenzie has been consistent every week and his socials are huge," he says when asked who's best positioned to make it to the final two.
On Tristan McIntosh's elimination last week Scott said, "She just needed more time. If she will continue to display the work ethic that she displayed on the show, get up every day and work on the music, work on her craft, I honestly think that Tristan has a future in music. I really do."
American Idol airs TONIGHT at 8/7c PM on FOX. Join us as we live blog ALL the performances.