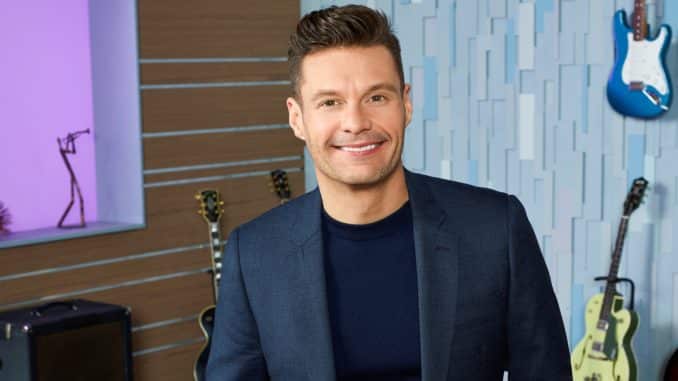 American Idol fans were surprised when Ryan Seacrest was left off of Disney/ABC's announcement Monday that Lionel Richie, Katy Perry and Luke Bryan had signed deals to return to the judges panel. The press release even included the return of radio personality Bobby Bones as in house mentor.
Now, TMZ reports that Ryan is negotiating a "massive" new deal.
Sources tell TMZ that Ryan will likely return as host for a third season of American Idol on ABC. The reason the deal hasn't been signed, say reports, is that he's currently in talks with Disney for a "huge contract that goes way beyond American Idol and Live with Kelly and Ryan."
TMZ says the new deal includes American Idol and his morning chat show Live with Kelly and Ryan (and I would imagine New Years Rockin' Eve) as well as a "massive" production deal for new TV shows produced through his production company.
Reportedly, on Monday, Ryan was spotted leaving Marea restaurant in New York City with Disney TV Chairman Peter Rice (He was a honcho at FOX during American Idol's tenure at the network).
TMZ says that while Ryan was making around $15 million from Disney with his current contract, the new deal will be much "sweeter."
"We're told it's just a matter of time before Disney announces it's snagged Ryan again," TMZ reports.
I figured that negotiations for a better deal were underway. And if there is anybody on the current American Idol roster whose salary demands Disney should give in to, it's Ryan Seacrest–the guy who has helmed the series since day one.