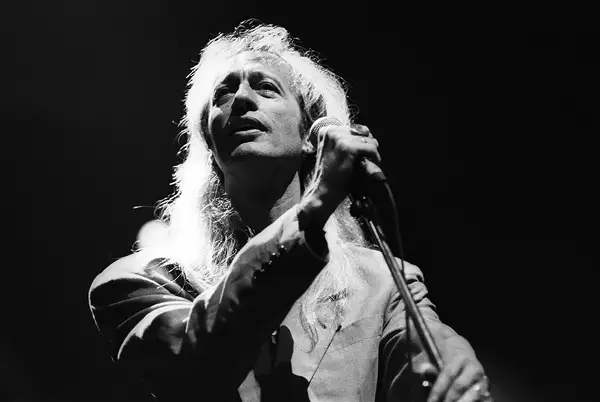 Robin Gibb, one-third of the Bee Gees, died Sunday after a long battle with cancer, his spokesperson has confirmed via a statement. Gibb was 62 years old.
"The family of Robin Gibb, of the Bee Gees, announce with great sadness that Robin passed away today following his long battle with cancer and intestinal surgery," reads the statement. "The family have asked that their privacy is respected at this very difficult time."
Two years ago, Gibb battled colon and liver cancer, but despite making what he called a "spectacular recovery," a secondary tumor recently developed, complicated by a case of pneumonia.
Robin is survived by brother, Barry Gibb. Twin brother, Maurice, died in 2003. The youngest of the Gibb brothers, Andy passed in 1988.
Robin and Barry made an appearance on American Idol in 2010.
RIP Robin.