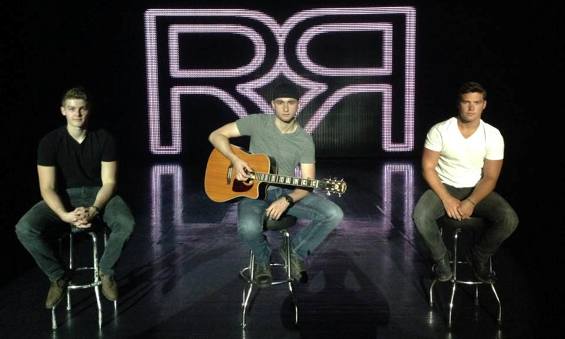 Restless Road, the country boy band Simon Cowell put together for the 3rd and final season of X Factor US, vowed to remain together after Colton Pack left the group in February, and indeed they have! This week, Zach Beeken and Andrew Scholz announced a brand new member, Jared Keim.
The new video is a cover of One Direction's "You & I" with newbie, Jared, on lead. The trio had trouble singing harmonies on the live shows. Maybe Jared is raising the bar for the remaining two, or it's the magic of AutoTune, but this song is actually pretty good. Not that I've been dying for a country version of "You & I," but those of you who were should be pretty happy.
The band posted a message to their fans on Facebook shortly after unveiling their new video:
We cannot tell you how thankful we are from the bottom of our hearts that you guys have stuck with us. It definitely hasn't been easy these last few months and the fact that so many of you are still behind us is a blessing.

We hope everyone will embrace and love Jared as much as we do. He is really talented and so down to earth and humble. Just a very genuine and great guy and you will all get to see that.

We have a lot in store. We have already cut songs in the studio and we are in Nashville now for a couple weeks writing and working as a group. We plan on doing more covers, Q&A's and all that fun stuff frequently.

It's taken some time but we honestly believe things have a weird way of working out and we couldn't be happier right now. So again thank you so much for the support. There aren't enough words for it.
Finishing in 4th place when the season concluded in December, there was no major label offer for Restless Road. Typically, at least in the US, X Factor's manufactured groups break apart after Simon sets them loose. Kudos to the boys for  soldiering on and holding it together!
Listen to Restless Road's "You & I" Cover