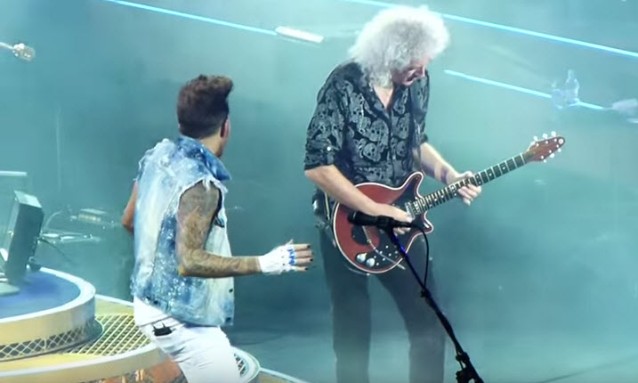 This is pretty great. Queen + Adam Lambert are playing dates in South America currently, including the Rock in Rio festival on the 18th. Now that Adam's latest album, The Original High, is out, The band has incorporated his single "Ghost Town," into the set.
In place of modern pop flourishes is a wall of dark guitar riffs effectively expressing the song's haunting sensibility. It's a different take, but the result is still satisfying. Brian May bringing his singular guitar style to an Adam Lambert original is certainly a thing fans have been waiting for! This performance did not disappoint.
After Rock in Rio on Friday, Adam and Queen head to Porto Alegre, Buenos Aires, Cordoba (Argentina) and Ñuñoa (Chile). Check out the schedule HERE.
Watch Queen + Adam Lambert perform "Ghost Town."