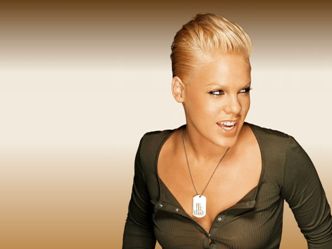 Does Pink's new single, "Blow Me (One Last Kiss)" sound familiar? The newly leaked song mines the same kiss-off girl-power songs Kelly Clarkson is famous for. But while Kelly is the girl next door done wrong, Pink is the tough girl you NEVER want to cross. Personally, I love them both!
If you hear a little bit of Kelly's "Stronger" in there–it's no coincidence. Greg Kurstin, who produced Kelly's smash hit and her latest single,"Darkside", co-wrote and produced "Blow Me (One Last Kiss)."
"I wrote it with Greg Kurstin, who is amazing. And we had an incredible time," the singer said in a video message about the track. "[My daughter] Willow played bells and bass on a couple of other songs, but I think you're really gonna like it 'cause I really like it and I like it enough for all of us. See you soon!"
"Blow Me (One Last Kiss)" is set to hit radio on July 9.
VIA MTV