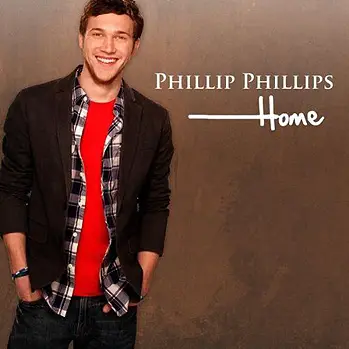 Once again, Phillip Phillips' coronation single "Home" was played during Olympic coverage of the girls gymnastics team competition (The US won gold!) and the third night must have been the charm, because within a few hours of the song airing on the east coast, it VAULTED TO the #1 spot on the iTunes chart!
"Home" was played during Sunday night's Olympic coverage. By Monday morning the song hit #7 and eventually climbed to #3  where it sat until the tune was aired again tonight. The song was repeated on Monday night's girl's gymnastics segment as well.
Phillip bypassed the mighty Carly Rae Jepsen ("Call Me Maybe") and Flo Rida ("Whistle") to finally reach the top spot.  The tune previously hit #1 on iTunes and  bowed at #2 on the Billboard Digital Songs Chart when it was released in May after the finale.
That my friends is the power of a GREAT SONG–which I think "Home" is–coupled with some prime a promo. Congratulations Phillip! And kudos to your team for lining up such a great opportunity for your song to be heard.
The American Idol Top 10 played a concert in Jacksonville MS tonight, but Phillip still managed to hear the good news! He tweeted, "Great time tonight in Jackson, Mississippi! Just saw where "Home"is on the iTunes chart! Thank you everyone who has bought it &supporting me"