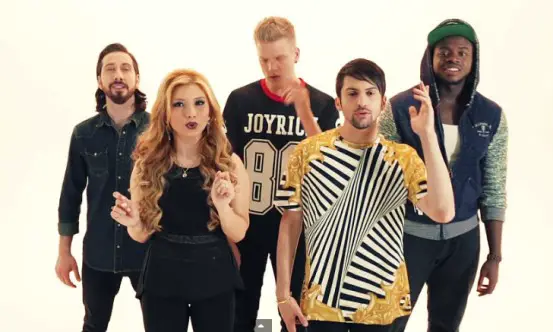 The latest cover from Pentatonix finds the a cappella quintet tackling the summer pop gem, "Problem" by Ariana Grande.
The newest YouTube performance from the Sing-Off season 3 winners has swag, energy and awesome rapping from tenor, Mitch Grassi. Saying GOODBYE TO YOU! Later.
The song is from the upcoming album, PTX VOL 3, due on September 23. If you pre-order now from iTunes,  "Problem" is available for download immediately. Also, another holiday album, That's Christmas to Me, will arrive on October 21.