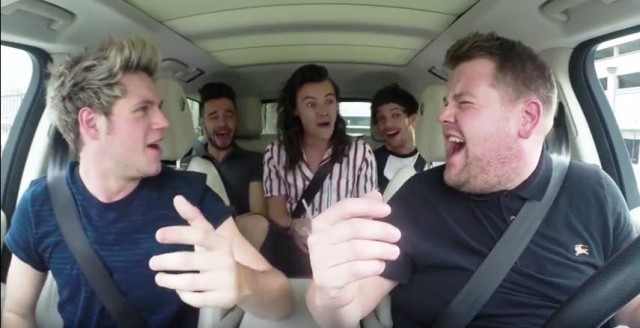 From the CBS Late Late Show: James Corden has One Direction—Niall Horan, Louis Tomlinson, Liam Payne and Harry Styles–join him for a carpool through Los Angeles singing some of their biggest songs and introducing a little choreography.
At one point, James busts out denim shirts and teaches the boys choreography so they can all perform together like a proper boy band to their song, "No Control." The result is pretty hysterical.
An a sober note, Louis tells a story about tweeting that he had no milk for his tea, and within an hour a 45 year old woman showed up at his house with some milk. Yikes.
They also play a version of "F Marry Kill" that's pretty surprising!
Watch the fun clip here.