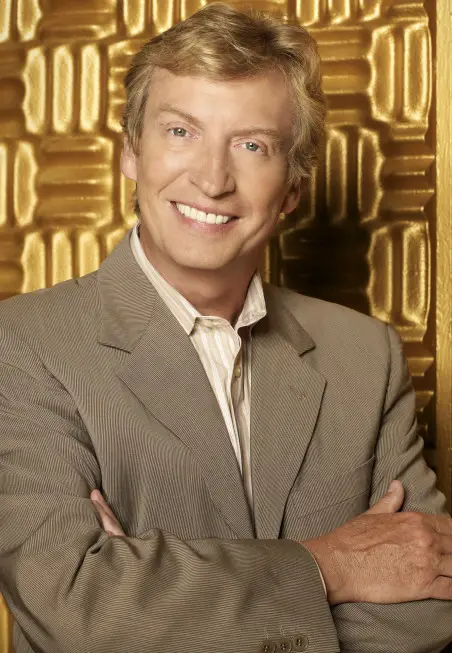 Holy SH*T:
According to The Hollywood Reporter, Nigel Lythgoe is negotiating a deal with FOX to return to American Idol as executive producer!
Read it all at the Hollywood Reporter, HERE.
Nigel has been highly critical of Idol since he left the show in a shakeup at the end of Season 7. He has said he'd like to replace the entire judges' panel, and with Nigel back in the drivers seat, that could actually happen…
THR sources say that Randy Jackson would be most likely to survive a judges purge (he's the one who should be hitting the bricks, if you ask me. Useless.) and that dumping Ellen Degeneres and her multi-year contract could be problematic. (She's got a 5-year contract–expensive!)
Nigel has said he'd like Usher, Elton John and Paula Abdul as Idol judges. He's also come out strongly against the 4-judge panel.
Fuller has his eye on Justin Timberlake and Elton John for a spot on the judges panel, as well as Chris Isaak, Harry Connick Jr. and other celebrity music industry names..
Idol has been going down the crap-hole ever since Nigel left.  Check out Nigel's show, So You Think You Can Dance–it's so much better than Idol in just about every way.
YES! BRING NIGEL BACK! I'm all for it.