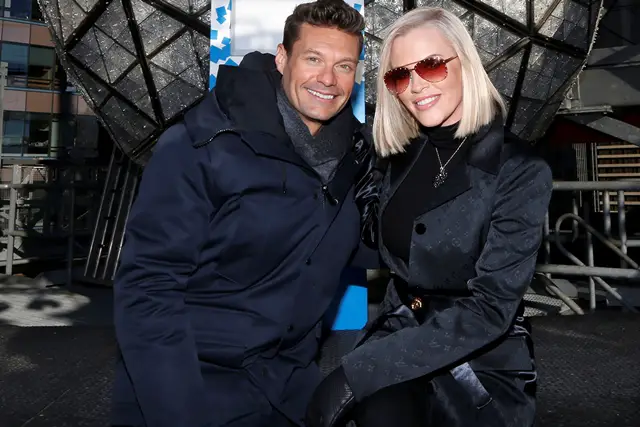 Happy New Year's Eve! Check out where and when your favorite reality stars are appearing this evening to help ring in 2018. Included are both concert and television appearances.
Reality Stars on New Year's Eve Countdown Specials: 
Dick Clark's New Year's Rockin' Eve with Ryan Seacrest (ABC) – 8 pm to 1:09 am with a 30 minute break for local news at 11 pm ET. Ryan Seacrest and Jenny McCarthy host. Ciara in Los Angeles, Lucy Hale in New York City' – Former American Idol host Mariah Carey performs in Times Square before the ball drops. Camila Cabello also performs on the NYC stage. Kelly Clarkson performance is part of the pre-recorded Los Angeles segments. Former X Factor judge Britney Spears performs live from Las Vegas on the last night of her residency.
FOX's New Year's Eve with Steve Harvey, Live From Times Square 8:06-12:30 am with a break for local news at 10 pm ET – Steve Harvey hosts live from New York City. The Voice coach Adam Levine and Maroon 5 are set to perform.
All-American New Year (FOX News) – 10 pm to 1 am –  Kennedy and Jesse Watters host. American Idol 10 runner-up Lauren Alaina performs. But if your aren't jazzed about tuning into FOX News? Lauren's performance will be streamed online as part of…
New Year's Eve Webcast from Times Square – 6 pm to 12 am. –  Jonathan Bennett and TV Allison Hagendorf host. Also featuring a performance from Lauren Alaina. Click to Watch
New Year's Eve Live with Anderson Cooper and Andy Cohen (CNN) – Anderson Cooper and Andy Cohen co-host. Cohen replaces Kathy Griffin who was dropped after her controversial bloody head debacle – 8 – 12:30 am – Former American Idol judge Keith Urban performs in Nashville.
You might be asking: Hey! What about The Voice's Carson Daly? Doesn't he usually host a New Years Eve show for NBC? Yep he does.But not this year. Carson explains in an instagram post. "Our #newyearseve show got preempted (taken off) for regular Sunday night NFL game on NBC b/c NYeve falls on a Sunday, makes sense. But then, NFL cancels the NBC prime time game. Announced Christmas am. (mon) By tues I'm trying to get my show back on but I'm told on wed that there's not enough time. SO, for only the 2nd time since 1998 I will not be in #timessquare.#bummed"
Reality Star New Years Eve Concert Schedule
Casey Abrams w Postmodern Jukebox – Walt Disney Concert Hall – Los Angeles CA
Kris Allen – Hershey's New Years Eve – Hershey PA
Crystal Bowersox – Paws Up – Greenough MT
Fantasia – BJCC Concert Hall – Birmingham AL
Sawyer Fredericks – First Night Saratoga – Saratoga Springs -NY
Taylor Hicks – Alabama Theatre – Birmingham AL
Caleb Johnson – 10th Annual Guitar Drop – Hard Rock Cafe – Memphis TN
Tony Lucca – The Attic – Tampa FL
RaeLynn – The Island – Pigeon Forge TN