Lot's of new music out this week ahead of Black Friday! Daughtry, James Durbin and The Voice winner, Javier Colon are all releasing albums this week.
Plus, the long awaited holiday single "Baby It's Cold Outside" from Casey Abrams and Haley Reinhart is now available for download.  And Pia Toscano is featured on a new holiday tune from the Italian trio, Il Volo.
Daughtry's 3rd studio album, Break The Spell, includes the singles "Crawling Back to You" and "Renegade".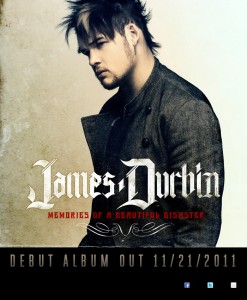 James Durbin's debut album, Memories of a Beautiful Disaster also features two singles for different formats. "Love Me Bad" goes to pop radio and 'Stand Up" is for rock.  Also, the album features a co-write with Season 7 Idol winner, David Cook called "Screaming".
Javier Colon's new album, Come Through For You is his first album after winning The Voice earlier this year. It features the single "As Long As We Got Love" feat Natasha Bedingfield and "Raise Your Hand" a song co-written by Season 8 Idol winner, Kris Allen.
Here's the long awaited holiday duet, "Baby It's Cold Outside"  from American Idol Season 10 alums, Haley Reinhart and Casey Abrams.
Season 10 alum, Pia Toscano is featured on a "The Christmas Song" from the new Christmas EP from the Italian teenaged trio, Il Volo.