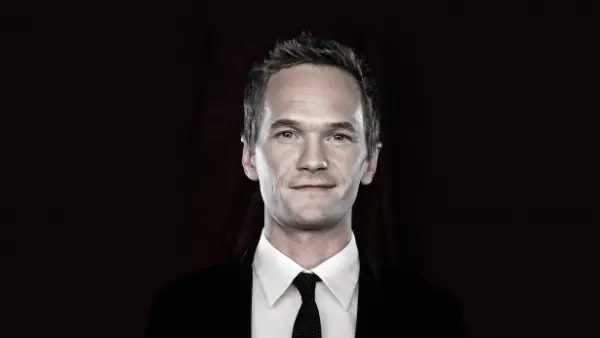 Neil Patrick Harris will host the Oscars when it airs live on ABC February 22, 2015!  Neil has hosted the Tonys and the Emmys and has always done a terrific job. Godspeed to him. Hosting the Oscars is a thankless job!  From Oscar.org:
Award-winning star of stage and screen Neil Patrick Harris will host the 87th Oscars®, show producers Craig Zadan and Neil Meron announced today. This will be Harris' first time hosting the ceremony. The show will air live on ABC on Oscar® Sunday, February 22, 2015.
"We are thrilled to have Neil host the Oscars," said Zadan and Meron. "We have known him his entire adult life, and we have watched him explode as a great performer in feature films, television and stage. To work with him on the Oscars is the perfect storm, all of his resources and talent coming together on a global stage."
"It is truly an honor and a thrill to be asked to host this year's Academy Awards. I grew up watching the Oscars and was always in such awe of some of the greats who hosted the show," said Harris. "To be asked to follow in the footsteps of Johnny Carson, Billy Crystal, Ellen DeGeneres, and everyone else who had the great fortune of hosting is a bucket list dream come true."
"We share Craig and Neil's excitement in welcoming the incredibly talented Neil Patrick Harris," said Cheryl Boone Isaacs, Academy President. "He is the consummate entertainer. Neil's distinctive charm and showmanship make him the ideal host to honor the Oscar legacy and ensure we all enjoy another unforgettable celebration."
"Neil is a terrific actor, singer, risk-taker and collaborator," said Dawn Hudson, Academy CEO. "We can't wait to see the show that he and Craig and Neil create together."
"Neil Patrick Harris is highly energetic and a definitive entertainer," said Paul Lee. "We are thrilled to have him as our 2015 Oscar host."
The Oscars will be held at the Dolby Theatre® at Hollywood & Highland Center® in Hollywood, and will be televised live by the ABC Television Network at 4 p.m. PT/7 p.m. ET. The Oscar presentation also will be televised live in more than 225 countries and territories worldwide.
According to The Hollywood Reporter, last year's host, Ellen DeGeneres passed, as did Julia Louis-Dreyfus.
Neil's reaction to the news is pretty awesome:
— Neil Patrick Harris (@ActuallyNPH) October 15, 2014