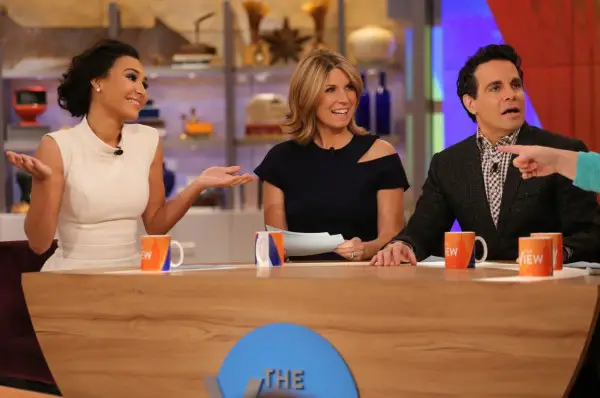 Glee star, Naya Rivera, is set for her next TV role.  The actress has already finished up her commitment to Glee, bidding the show farewell a few weeks ago, as after filming her last day.
Now the actress is on to new horizons, which include a recurring role on Marc Cherry's Lifetime Series, Devious Maids, according to Deadline.
But that's not all. Naya has also been asked back on The View and will appear on several more episodes as co-host this month. She's done four in total–two in November and two in January. It appears that the producers love her! And it not surprising, as Naya's appearances tend to produce buzzworthy tidbits!
There has been much speculation that the producers of the troubled talk show may invite the actress to be a permanent member of the panel.  Although Rosie Perez returned to take back her seat on the show this week, despite rumors that she would not return, I would not rule out changes in the future. That Naya is being invited back to The View for a fifth appearance is a good sign the producers are eyeing her for something more.
On Devious Maids, Naya will play Blanca, "a new maid in the neighborhood who has landed a job with the seemingly picture-perfect Beverly Hills family. But she soon discovers a terrible secret–something that could change her life forever."   Sounds pretty juicy, doesn't it? I have no doubt she'll play the role with relish.