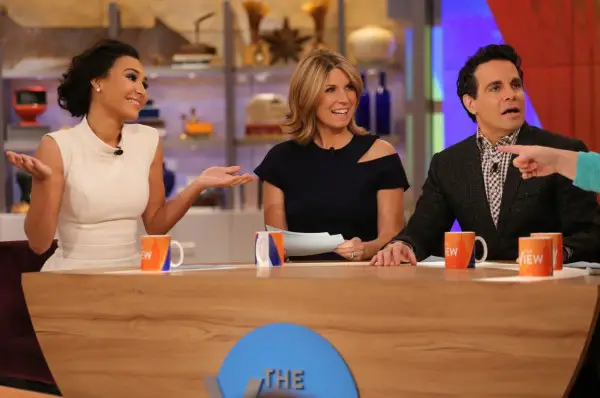 Yesterday, Naya Rivera guest hosted on The View. In a discussion on a new study about showering, the Glee star laughed and called showering every day a "white people thing."
"I have to say I have a theory about showering, [which] is that I think that white people shower a lot more than ethnics. I feel like showering more than once a day or every day is such a white people thing." She added, "My mom is half-black, half-Puerto Rican, she showers every day, so I can say this. I'm now married to a white man and he showers a lot. Like two, three times a day. I'm like, 'What are you doing?'"
I've always thought of the obsession with cleanliness and showering an American thing, versus pretty much everywhere else. But I digress.
http://youtu.be/aG2FGYAaSeE
The outrage on twitter was pretty swift, with tweets like "Is Naya Rivera really trying to perpetuate the stereotype of white people = clean and black people = dirty?" and "Now white people gonna think we don't shower cuz of Naya Rivera." And this one, "Did Naya Rivera call us ETHNICS?ahahahahahaha." Oops.
The singer/actress returned to The View today and did some damage control. "It was supposed to be a joke, but I apologize if anyone was offended," Naya said.
"Showering. Biggest topic in pop culture today, in my opinion. Thanks to me, unfortunately." She added, "Yesterday, we were talking about a study that says you're supposed to shower once or twice every three days. I had an opinion on it that was supposed to be a joke. Apparently it didn't go over so well."
Oh well. Naya has been through worse. I'm sure at this point she realizes, this too shall pass. She had to know making any sort of a race-based argument based on stereotypes was going to get in her in trouble. Maybe that was the point…Maybe she relishes entering the news cycle.
Naya has become a frequent The View guest host. A post-Glee gig perhaps?
http://youtu.be/eyvITWVd-7g
Via US Magazine, MSNBC