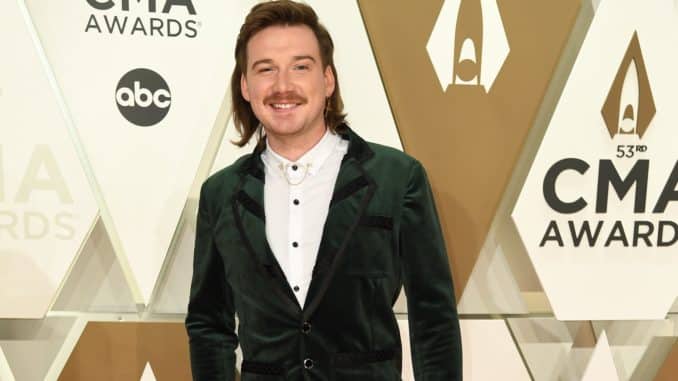 Country music singer Morgan Wallen surfaced to post a four page note to his Instagram account Tuesday afternoon. The big news is that The Voice season 6 alum will not be touring this summer, contrary to rumors. 
He tells fans that he has been working on himself, and feels he has more work to do after he was caught on tape using a racial epithet.  It's the first time Morgan has addressed the public since an apology video in February.  But despite being dropped by radio stations, his management and booking agencies, and his label putting his contract on hold, fans continue to support Morgan's music. His latest album Dangerous: The Double Album spent 10 weeks atop the Billboard 200 album chart.
Morgan starts off his message thanking fans for sticking by him. "I know my corner hasn't been the most popular one to stand in recently, but many of you did anyway," he wrote.
I've needed this time off
"I wanted to let you guys know that I've taken a couple months away and feel like I've really worked on myself. I'm proud of the work I've put in, and in many ways thankful to have had the time to do it," Morgan wroe. "I've needed this time off…I will always strive to be better. Not only has this time revealed to me the ways in which I want to improve, but it's also reminded me that I am still very proud of who I am and the man I am becoming."
No tour dates this summer
 "I've found this time away to be very valuable to me in many ways, but I feel like I need a little more of it, and therefore will not be performing tour dates this summer," Morgan wrote. "It means I won't be playing festivals or the Luke Bryan tour dates. But it's important to me personally, if you can, still go to these shows — support country music. Country music is back and that's a beautiful damn thing."
Morgan ended the message: "My story is far from over and getting back out to see y'all is all I can think about. So just know you'll be seeing me sooner rather than later."
But it's hard to book tour dates when dropped by the agency
Morgan can't book tour dates until his booking agent is ready to take him back. The Academy of Country Music Awards are this Sunday (April 18), and despite being the biggest country music star at the moment, the ACMs have thoroughly banned him. No nominations, no invitation to appear or perform. Morgan is too popular to ban permanently. He'll be back at it. It's just a matter of when.
Read the lengthy note below.
*
 

 

 

View this post on Instagram