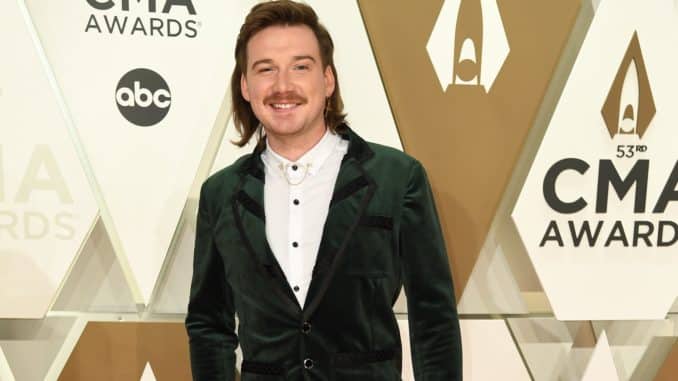 Disgraced country singer Morgan Wallen has been keeping a low profile after a racial slur controversy put his career on at least semi-permanent hold. Helping him out is Kid Rock, who is no stranger to controversy himself.
Morgan performed at Kid's Big A** Honky Tonk bar Wednesday night in Nashville, according to social media reports, and sang in front of what looked like a packed house. This was his first time performing since he was seen in January casually hurling a racial epithet at the end of a drunken night out with friends.
The crowd in the bar was thrilled to see him, screaming out his name as he took the stage. The Voice season 6 alum warned the crowd that he might be a little rusty, before singing two songs, including "Wasted on You" and "Whiskey Glasses."
*
 

 

 

View this post on Instagram

 

 

*
Morgan's fans have stuck by him through the controversy
At the time of the incident, Morgan apologized to his fans and said he'd be laying low for awhile in order to assess his life and the choices he has made. In his latest appearance on social media, Morgan apologized again, and let his fans know that he would not be hitting the road this summer. However, it is hard to book shows after his booking agent ditched him. Additionally, Morgan's record label paused his contract, his management dropped him and awards shows and radio stations blacklisted him.
Throughout the controversy, however, his fans have stuck by him. The only thing that didn't disappear from Morgan's career was record sales and streams of his songs. His singles and album Dangerous: The Double Album have stayed at the top of the charts.
TMZ mentioned how Morgan had "folks in his corner." For instance, Billboards have been popping up around Nashville pushing for him to win Entertainer of the Year at the ACM Awards, even though the Academy banned him from the competition.
UPDATE: All Access reports that Morgan's record company has added his name back on to their roster. The appearance is probably part of an overall plan to ease Morgan back into the music industry.  I imagine the very expensive PR crisis counselors Morgan hired are very very busy right now. 
Watch snippets of Morgan's performance at Kid Rock's bar in Nashville, below.