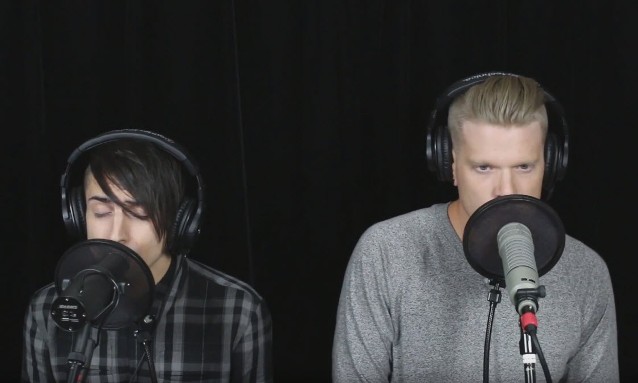 Mitch Grassi and Scott Hoying of Pentatonix recording Youtube videos as Superfruit, just dropped an awesome medley of songs from the Empire season 1 soundtrack.
"We have recently become OBSESSED with EMPIRE so we partnered with Fox Broadcasting Company to make a promotional video for the new season," Mitch and Scott write on the clip's description.
Obsessed is the perfect word for how many of us feel about the FOX breakout hit. Who can't wait to see what Cookie and company are up to when the show returns to FOX for a second season on Wednesday September 23?
The fun medley includes a slew of your fav songs: "Power of the Empire," "No Apologies," "Good Enough," "Keep it Movin'," "Shake Down," and "Remember the Music."
Check out a new 45 second promo, which offers more spoilery insights into what to expect from the new season. Lyon will be pit against Lyon as members of the family struggle to gain control of the Empire.
"Eat drink and be merry," says Lucious (Terrence Howard), "For tomorrow we war."
"It's crazy how I can love you and hate you in the same moment," Lucious says to Cookie (Taraji P. Henson) during a prison visit. Cookie replies, "I call it torture."
https://youtu.be/lyr-OuJPxDE
Read more:
Empire Season 2 – New Songs plus Premiere Photos
Empire's Jussie Smollett & Yaz perform "You're So Beautiful" – Teen Choice
Watch the NEW Empire Season 2 Trailer (VIDEO)