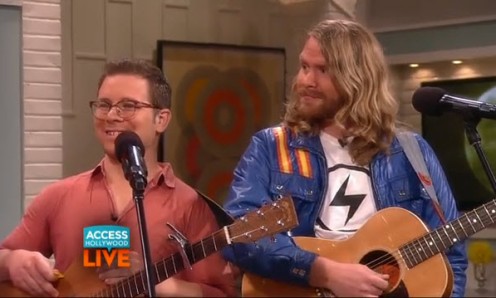 Midas Whale's Jon Peter Lewis and Ryan Hayes discuss with Access Live's Billy Bush and Kit Hoover why they chose Adam Levine over Blake Shelton as their coach on The Voice. (It was a spur of the moment thing!)
Also, the duo gives a performance of "Howlin' At The Moon" on the stage. There is howling involved. Watch out for Midas Wale as The Voice battle rounds begin next week.
Something tells me these Jon and Ryan are going far in the competition. I don't think The Voice producers would send an act along on an interview if they were about to be eliminated.
The Voice airs tonight on NBC 8/7c pm.