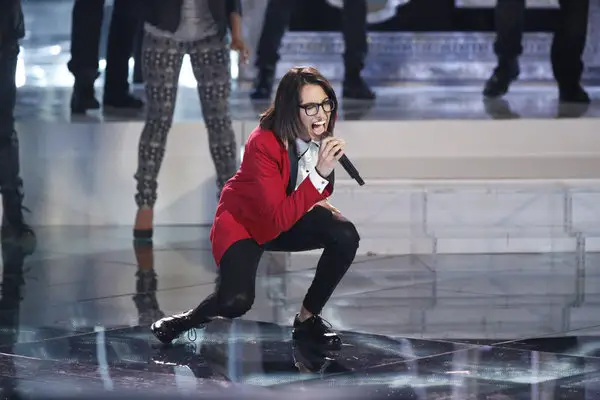 In an interview with Rolling Stone, The Voice runner up, Michelle Chamuel, talks about staying indie and opens up about her sexuality:
What do you think the next step is?
The Voice is an incredible opportunity, especially for those who fit in and partner with a label; huge things are possible in that respect. But I'm different, I guess, in that way. I love being independent, and I've always been independent, so maybe I'm gonna say no to certain opportunities. And that's OK. Because being indie means I'm the CEO, I'm the boss, I'm the manager.
It sounds like Michelle would turn down an offer from a major label. Hm. If she stays indie, would she still work with Usher? I'm hoping he manages and or produces her first album. I would think he would expect her to sign with a major if he were to get involved with her career. Or maybe The Voice coach will sign her for his own label
What kind of artist do you want to be going forward?
I'm definitely going to be using this time to try to figure that out. Today, I'd say I'd like to remain independent and release music that's from my heart, whether it will catch on or not. I'm not trying to blow up. Because you can use this as a platform to do just that, and Usher taught me a lot about how to gain success by doing things that are true to myself and expanding on them. So that's a path to explore. But from this vantage point, standing in my driveway, I really just want to make art in completion. Produce it myself, sing on it, chop it up, mix it and release it. Sorta like mixtapes in a Frank Ocean-type of way.
Michelle talks about not bringing up her sexuality on The Voice.
It really didn't come up on the show, but you're an out and vocal lesbian.
Yeah. You'd be surprised by how many people were like, [yelling] "Come out already, you jerk!" But I'm not going to force something into a conversation that has nothing to do with being on the show. But it was interesting to get that kind of pressure. Like, [yelling] "You're not out enough!"
I don't have much to say about that, except that I agree. I think it's weird and unfair to pressure an artist to talk about their personal lives. The right to privacy always trumps advancing an agenda, no matter how noble the cause.
Via Rolling Stone