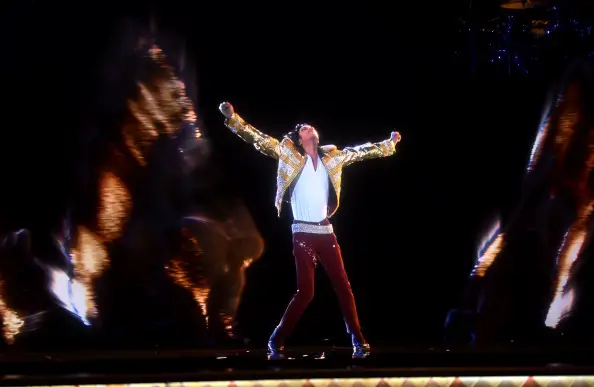 So, this was super creepy. A holographic image of Michael Jackson performed a "new" song titled "Slave to the Rhythm" on the Billboard Music Awards 2014 Sunday night.
The song is from a collection of leftover tracks from Michael's older output called Xscape. I wonder if he ever meant for this stuff to see the light of day? I also wonder what he would think about being exploited in this way. Eh. Maybe he'd love the idea of living forever through technology.
Personally, I found it unsettling. While the technology renders an eerily realistic image. It's not QUITE human? It's weird to watch. Keeping in mind that Michael died almost 5 years ago makes it weirder still.
So what do you think? Would you like to see your favorite artists rise from the dead? How about Kurt Cobain reuniting with Dave Grohl and Krist Novoselic for a concert? Or how about John Lennon and George Harrison finally reuniting with Paul McCartney and Ringo Starr for that Beatles reunion?
Hm.
What do you think?