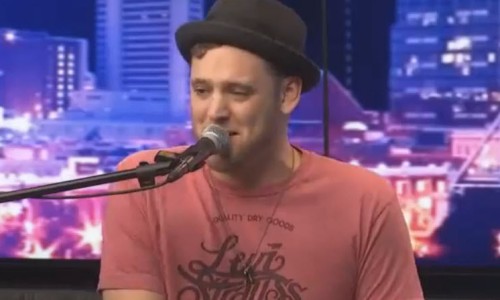 While in Nashville to take part in the Tin Pan South conference, Season 8 alum, Matt Giraud, dropped by FOX Nashville to perform his brand-new song, "7 Days A Week." Check out the bluesy new song below. Matt still hitting those keys like a champ!
Who knows–the singer may be joining the rest of the many Idol alums, such as Kelly Clarkson, David Cook, Carrie Underwood and more who call Music City their home. he tweeted, "I'm moving to…NASHVILLE!!!!! Life is too good here. Wrote 2 songs, found a Grammy award winning producer 2day for my record, & my friends!"
Bonus performance added!
7 Days a Week
Bonus Performance