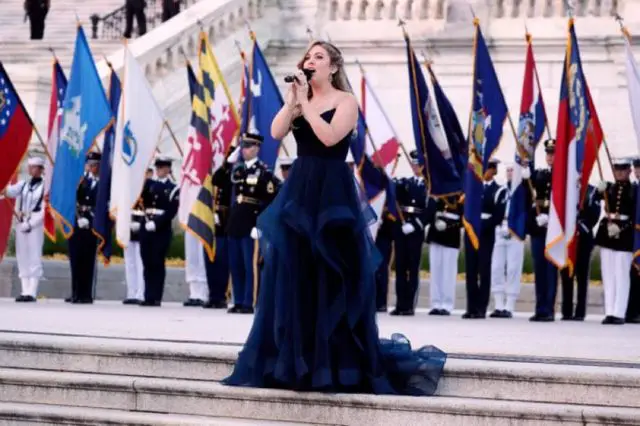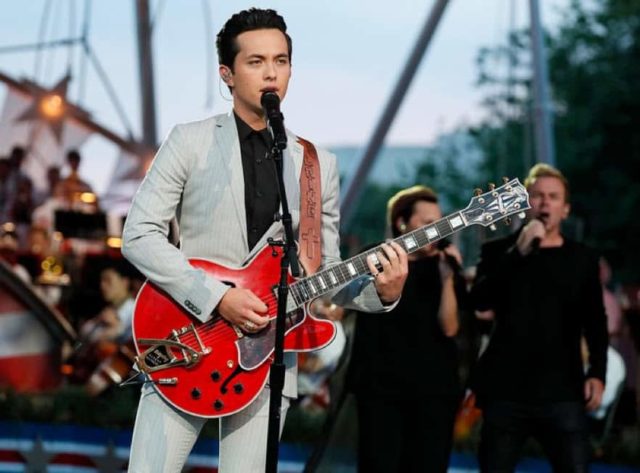 A broad cross-section of competitive reality show stars performed on the 2019 edition of PBS' A Capitol Fourth Thursday night.
First, The Voice winner Maelyn Jarmon thrilled the audience with a stirring rendition of the National Anthem. That performance was followed by American Idol winner Laine Hardy delivering a fun performance of the Chuck Berry's rock n' roll classic "Johnny B. Goode." Young singer, Angelica Hale, who came in 2nd on America's Got Talent in 2017, sang an energetic rendition of Gloria Estefan's "Get On Your Feet." And rounding out the talent show quartet was violinist extraordinaire, Lindsey Stirling, who competed on America's Got Talent in 2010. She performed "Upside," a cut from her upcoming album. 
Idol, Voice Winners Laine Hardy, Maelyn Jarmon Share Post Show Plans
Host John Stamos was clear to set A Capitol Fourth apart from that other Fourth of July celebration happening on the mall, by offering a message of inclusion and acceptance. He said: "…Thousands of families gather here tonight in every configuration, every color, every creed." He went on, "…I see a mosaic of different histories, generations and traditions. All part of the fabric that makes us an American family." Stamos shared that his family's heritage ran the gamut from "the Greek Isles, to Ireland, to the Philippines" and added, "…Let us inspire you with the best of our culture, kindness and compassion to prepare you to build your own American dreams. And to one another, let us love each other as citizens, but also as a great big American family."
Watch all the performances below.
The Voice Winner Maelyn Jarmon performs the National Anthem.
American Idol Winner Laine Hardy Sings "Johnny B. Goode"
America's Got Talent Alum Angelica Hale Sings "Get On Your Feet"
America's Got Talent Alum Lindsey Stirling performs "Upside" from her upcoming album