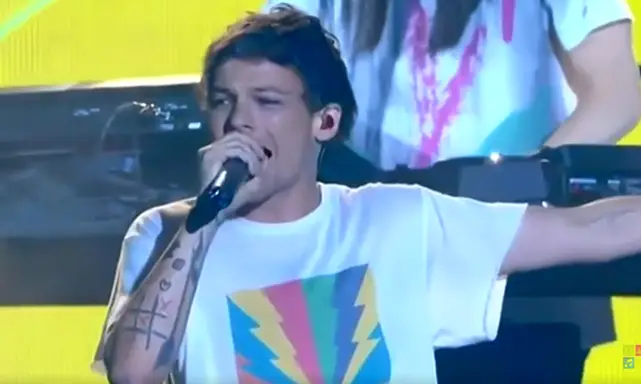 Former One Direction member Louis Tomlinson was arrested at LAX Friday night after an altercation with a paparazzi, reports TMZ.
Louis Tomlinson wanted a photog out of his face at LAX, and the altercation ended with the photog smashing his head on the floor and Louis ended up in cuffs.

It went down Friday night at LAX baggage claim. We're told the 25-year-old singer was with his girlfriend and the photog was too close for Louis' comfort, so he allegedly pulled the photog to the floor by his legs. The photog fell backwards and struck his back and head on the floor.

It didn't end there. A female witness started recording Louis' GF as she tried to leave. The 2 women allegedly then got into a physical altercation.

The witness and the photog both made citizens' arrests.

Tomlinson was arrested for simple battery and booked at a nearby LAPD jail. Unclear if the girlfriend was also arrested.
TMZ later added an update–a statement from Louis' team:
Louis' team tells TMZ, "The paparazzi provoked and caused the altercation that occurred with Louis. It's not the first time that a paparazzi has created an altercation with a celebrity. While the altercation was going on with the paparazzi, three other individuals were attacking his girlfriend during this incident and he came to her defense."
TMZ also posted video of Louis and his girlfriend trying to quickly leave the premises after the incident